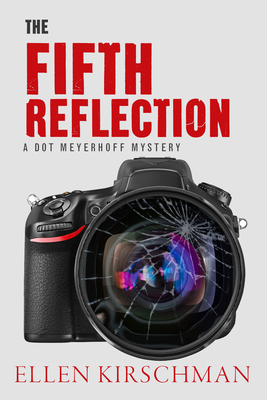 The Fifth Reflection (Dot Meyerhoff #3) (Hardcover)
Oceanview Publishing, 9781608092505, 272pp.
Publication Date: July 11, 2017
Description
A missing child. An eccentric mother. An obsessed and troubled investigator. A police psychologist trying to help them all--at her own peril.
Police psychologist Dr. Dot Meyerhoff is pulled into the vortex of a terrible crime involving an eccentric photographer whose images of children make her a prime suspect in the disappearance of her own daughter. The principal investigator in the case is a young officer whose dedication to work and obsession with finding the missing child is tearing his own family apart. Trapped between her allegiance to the investigator, her complicated connections to the photographer, and her unstable relationship with the police chief, Dot must find a way to help everyone involved. As Dot's psychological expertise and determination contribute to solving the mystery, her involvement with the missing child's extended, dysfunctional family brings her face-to-face with painful psychological issues of her own. The Fifth Reflection delivers a chilling, up-close look at the psychological strain of investigating Internet crimes against children, the complexities of being married to a cop, and the deadliness of jealousy.
Advertisement