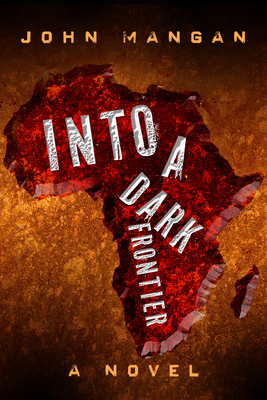 Into a Dark Frontier
Hardcover

* Individual store prices may vary.
Other Editions of This Title:
Paperback (10/16/2018)
Description
In the near future, Africa collapses into an enormous failed state, leaving the continent lawless and severely depopulated. For most, the breakdown brings horror, but for others—the outcast, the desperate, the criminals, and the insane—it allows unparalleled opportunity: a new frontier of danger and unlimited possibility. In America, ex-Navy SEAL Slade Crawford, emotionally crippled after twenty years of frontline combat, the dissolution of his marriage, and the accidental death of his son, is falsely accused of terrorism. Slade flees to Africa to build a new life and escape his past when he is captured by an enigmatic American colonel, Gary Kraven, and blackmailed into tracking down a blood cult that is rampaging across the sub-Sahara. Struggling to stay alive and to free himself from Kraven's grasp, Slade pursues the cult across the lawless African frontier. He soon learns that nothing is as it seems and that he is standing at the epicenter of a global struggle that will determine the course of history. Slade must decide whether to fight for his life—or his honor.
Praise For Into a Dark Frontier…
"John Mangan's Into a Dark Frontier is cut from same cloth as the best of Vince Flynn and Brad Thor, a story written with authority and military authenticity. It's a harsh look at a continent-wide battlefield, waged not only for land but also for the heart of freedom. Timely and exciting." — James Rollins, New York Times best-selling author
"John Mangan's Into a Dark Frontier is a powerful, realistic, and daringly unique international thriller. Its near-future plotline is as brilliantly crafted as it is dark and foreboding, and the action scenes are visceral and utterly thrilling. Tormented but able Slade Crawford is a perfect anti-hero to root for, and Into a Dark Frontier is a surefire winner of a debut." — Mark Greaney, #1 New York Times best-selling author
"A riveting imagined what-if so real you wonder if it might even be possible. Tense, intelligent, harsh, and surprising, this thrill ride is drum tight in its execution." — Steve Berry, New York Times best-selling author
"Into a Dark Frontier is an international thriller of rare depth and complexity that would make the likes of John Le Carre and Robert Ludlum proud. But John Mangan does both of them one better by injecting into the mix a loner hero with a gunfighter mentality fit for taming continents as well as frontiers, with Africa subbing for the Old West. A vision splendidly realized and tale wondrously executed." — Jon Land, USA Today bestselling author
"Mangan's debut reads like he couldn't get the words out and onto the page fast enough, which translates into a … blazingly fast and fun action thriller." — Publishers Weekly
"John Mangan's Into a Dark Frontier plunges the reader into the chaos of an African continent where anarchy reigns. A near-futuristic scenario, one that could really emerge. Expect an overdose of action and danger that careens off the scales." — Robert K. Tanenbaum, New York Times best-selling author
"Its relentless opening chase sets the tone for Into a Dark Frontier, a winner for fans of techno-action novels. After eight deployments as a combat rescue pilot, its author knows what he's writing about and does so with speed and insider details." — David Morrell, New York Times best-selling author
"Into a Dark Frontier is a hell of a debut novel with a terrifying plot and relentless action that made sure the only time I wasn't turning pages was when I was looking over my shoulder." — Joshua Hood, author of Clear by Fire and Warning Order
"A simply riveting read from cover to cover, Into a Dark Frontier is an extraordinary novel that showcases author John Mangan's genuine flair for originality and ability to deftly construct a truly memorable story … Very highly recommended." — Midwest Book Review
"John Mangan delivers a dynamite debut novel that keeps the heart racing, start to finish. Page-turners are getting few and far between, but hands down, this is one!" — InD'Tale Magazine
Oceanview Publishing, 9781608092611, 1pp.
Publication Date: September 5, 2017
About the Author
Lt. Col. John Mangan is a decorated combat rescue pilot, novelist, and coffeehouse poet. He is a graduate of the United States Air Force Academy, was an instructor at the Survival Escape Resistance & Evasion (SERE) school, and is currently an HH-60G, Pave Hawk instructor pilot. He has deployed to the Middle East eight times and has commanded the 33rd Expeditionary Rescue Squadron in Kandahar, Afghanistan. His actions in combat have been documented in the books Not a Good Day to Die, None Braver, and Zero Six Bravo. He has flown combat missions with PJs, SEALs, Delta, Rangers, and the SAS. John has been awarded the Distinguished Flying Cross with Valor twice, The Air Medal twelve times, and the 2009 Cheney Award.
or
Not Currently Available for Direct Purchase