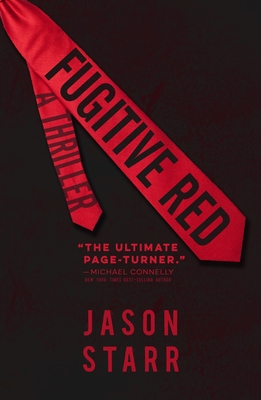 Fugitive Red (Hardcover)
Oceanview Publishing, 9781608093144, 320pp.
Publication Date: November 6, 2018
Other Editions of This Title:
Paperback (11/6/2018)
* Individual store prices may vary.
Description
Love on the Internet gone wrong
Reminiscent of Nick and Amy in Gone Girl, Jack and Maria have a tortuous history. Currently, they live in a claustrophobic Manhattan apartment with their eight-year-old son, Jonah. Jack has quit booze, but his music career ended abruptly, and he isn't doing much better as a real estate agent. Maria's doing well at her corporate job, but she travels frequently. While they both love their son, they don't seem to have much else in common and their sex life is nonexistent.
When a former band member tells Jack about a new extramarital dating app called Discreet Hookups, Jack quickly meets Sophia, who goes by the online name Fugitive Red. Jack and Sophia hit it off and have a steamy online affair. When Jack agrees to rendezvous with Sophia at her townhouse, he discovers her dead—strangled by a red necktie.
Immediately, Jack becomes a person of interest in the murder. Convinced that Sophia's husband is the killer, Jack sets out to prove his innocence and save his marriage. Instead, he leaves a trail of dead bodies in his wake, and the police close in on him. Worse, he discovers that he has been the victim of a sinister scheme that may cost him his life.
About the Author
Jason Starr was born and raised in Brooklyn. He began writing plays and fiction in college at Binghamton University. Starr has an MFA in Playwriting from Brooklyn College. He is the international best-selling author of fourteen novels and four novels coauthored with Ken Bruen. Starr also writes graphic novels and superhero comics for Marvel and DC. He has won the Barry Award and is a two-time winner of the Anthony Award. Several of his books are in development for TV, film, and theatrical adaptions. His books have been translated into ten languages. Starr is known for his satirical urban crime novels, set mainly in the New York City area. He lives in New York City.
Praise For Fugitive Red…
"Fugitive Red is a rocket-paced, propulsive, and utterly addictive thrill-ride. Jason Starr is a master of ratcheting up the suspense page-by-page, making it totally impossible to look away from the spectacular train wreck of Jack Harper's life. Pick it up and plan not to put it down until you're done. It's that good!" — Lisa Unger, New York Times best-selling author
 "A brilliant storyteller ... I loved Fugitive Red, pure and simple, and I'd recommend it to anyone." — Scott Pratt, best-selling author
"Starr spins a suspenseful tale ... recommended for thriller fans, especially domestic thrillers, such as Gillian Flynn's Gone Girl." — Library Journal
"The plot is first-rate, the dialogue is sharp, and the conclusion unsettling." — Booklist
"Fugitive Red is well-paced, disturbing, and anxiety inducing. It is filled with plenty of chills, surprises, desperation, murder, and a totally unforeseen ending that will leave you breathless. A hypnotic psychological thriller that you won't be able to put down." — New York Journal of Books
"There have been only a few authors who have handled this type of exploration of dark and tortured souls this well—James M. Cain and Jim Thompson immediately come to mind—but Starr is our contemporary master. Read this book and then what has gone before." — Bookreporter