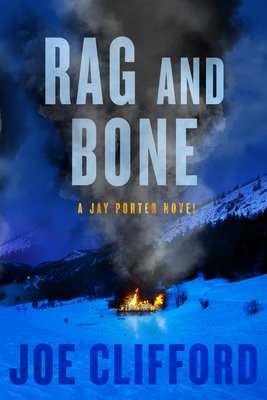 Rag and Bone (The Jay Porter Series #5) (Hardcover)
Oceanview Publishing, 9781608093267, 256pp.
Publication Date: June 4, 2019
Other Editions of This Title:
Paperback (9/22/2020)
* Individual store prices may vary.
Description
Perfect for fans of Dennis Lehane
Having spent ten months on the run after he was framed for the murder of an estate-clearing associate, handyman Jay Porter returns to his hometown of Ashton, New Hampshire. During his time as a fugitive, he searched for a hard drive—evidence that would put his longtime nemeses Adam and Michael Lombardi behind bars. But he came up empty handed.
He has nothing. No hard drive, no hope. He hasn't spoken to his ex-wife and son in almost a year and he's broke. With his reputation tarnished and employment opportunities nonexistent, Jay takes a charity assignment from old friend/flame Alison Rodgers and learns of a fire at Alison's former rehab farm. Jay is convinced that the Lombardis started a fire as a scare tactic to pressure Alison to sell. As Jay begins to look into the origins of the fire, he hopes he will finally be able to put away his enemies. But he soon discovers that evil isn't so easy to define, and that sometimes we need to take the law into our own hands if we want justice.
About the Author
Award-winning author Joe Clifford was born in Berlin, CT. He now lives in the San Francisco Bay Area with his wife, Justine, and two sons. He is a graduate of Central Connecticut State University and holds an MFA degree from Florida International University. However, prior to these scholarly accomplishments, Joe had been a heroin and methamphetamine addict—an addiction that landed him homeless on the streets. After ten years, Joe turned his life around. He now uses the backdrop of his own extreme experience to shine a light on the misunderstood and marginalized. No one can write with the authority of Joe Clifford when describing the reality of alcohol and drug abuse. Rag and Bone is the fifth novel in his award-winning Jay Porter series.
Praise For Rag and Bone (The Jay Porter Series #5)…
"The writing snaps. The story crackles. The characters are achingly real. I tore through Rag and Bone in a single session. What else can I say? Read Joe Clifford." — Meg Gardiner, best-selling author
 "Gritty and gripping, with prose that cuts to the bone. Joe Clifford has crafted a modern noir that pulls no punches." — Riley Sager, New York Times best-selling author
 "Clifford is one fine writer ... for those who eat, drink, and sleep noir, this one's for you." — Booklist
 
 "Joe Clifford's Rag and Bone is tough, tight, and engrossing, filled with genuine emotion and unsparing authenticity." — Lou Berney, Edgar Award-winning author
 "…will appeal to fans of noir fiction." — Library Journal
 "As often happens in life for those with addiction issues, Clifford's [Rag and Bone] doesn't portray a fairy tale happy-ever-after ending. The author strives to depict through his characters the dangers of drug addiction. In that, he succeeds. Brilliantly!" — Bookreporter.com
 
"Steve Ulfelder's fans will be pleased." — Publishers Weekly