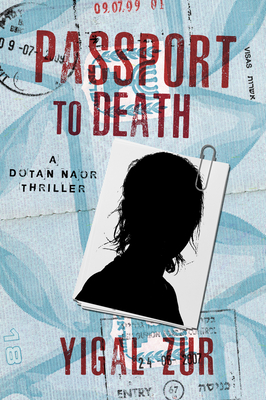 Passport to Death (A Dotan Naor Thriller) (Hardcover)
Oceanview Publishing, 9781608093649, 1pp.
Publication Date: November 5, 2019
* Individual store prices may vary.
Description
Perfect for fans of Daniel Silva and Nelson DeMille.
Dotan Naor, an Israeli private investigator, ousted from Shin Bet—Israel's internal security service—goes to Thailand to find Sigal Bardon, a beautiful young girl from a wealthy Israeli family. Sigal has disappeared in Bangkok—completely. Dotan has connections in Thailand and he's familiar with Bangkok's dark side—the narrow alleys with bars and hookers, trenches of stagnant water, hotel rooms with illicit activity. This is where he intends to start his search. But when the passport of the missing Israeli girl ends up in his hands during his first taxi ride in the city, he's suspicious that someone is playing him. But who? And why?
As Dotan searches for Sigal, police corruption blocks his every path. Every lead he pursues draws him closer and closer to a black hole in his "own" past—one intertwined with his pursuit of Sigal—one that leads him to Reuven—and the haunting failure that led to the dismissal of both of them from Shin Bet. The wound between Dotan and Reuven is raw and deep, but Dotan realizes it must be healed in order to save Sigal.
About the Author
Yigal Zur is an Israeli writer, journalist, television host, and tour guide. He served in the military, spending time on the front lines in the Golan Heights during the 1973 Yom Kippur War. He is the only Israeli journalist ever to be embedded with the US Army in action during Desert Storm.
Zur attended L'Ecole Internationale de Theatre Jacques Lecoq, Paris, and Beit Zvi School of Performing Arts, and he is a graduate of Tel Aviv University.
He lives in Jaffa, Israel, and travels extensively. He is the author of several travel books and novels. Passport to Death is the second of the Dotan Naor books to be translated from the Hebrew by Sara Kitai.
Praise For Passport to Death (A Dotan Naor Thriller)…
"Fans of Daniel Silva will enjoy this. [Passport to Death is] recommended for international-noir and geopolitical thriller collections." — Booklist