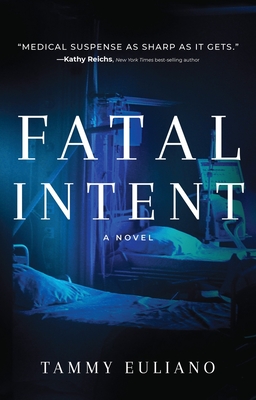 Fatal Intent (Hardcover)
Oceanview Publishing, 9781608094165, 320pp.
Publication Date: March 2, 2021
* Individual store prices may vary.
Description
Elderly patients are dying at home days after minor surgery. Natural causes? Malpractice? Or a serial killer? And why doesn't anyone care? Anesthesiologist Dr. Kate Downey wants to know why, but her unorthodox investigation threatens her job, her family, and her very life. The stakes escalate to the breaking point when Kate, under violent duress, is forced to choose which of her loved ones to save—and which must be sacrificed.
About the Author
Tammy Euliano, MD, is a practicing anesthesiologist and tenured professor of anesthesiology at the University of Florida. In addition to a prolific list of academic publications, YouTube teaching videos, and numerous teaching awards, she has written award-winning short fiction. Fatal Intent is her debut novel. Tammy lives in Gainesville, FL, with her husband.
Praise For Fatal Intent…
"Tense and fulfilling, there's plenty of sizzle and emotional clout in this stirring debut. And, even better, it's all written by someone who knows what she's talking about. A wonderful beginning and I'm looking forward to more." —Steve Berry, New York Times best-selling author
"[Fatal Intent has] an intriguing plot with wonderful twists and turns and all kinds of dangers—devious and frightening! A wonderful debut for this talented author!" —Heather Graham, New York Times best-selling author
"This is terrific—delicious suspense, done-that authenticity, and a great main character in Dr. Kate Downey . . . We want to see more of her." —Lee Child, New York Times best-selling author