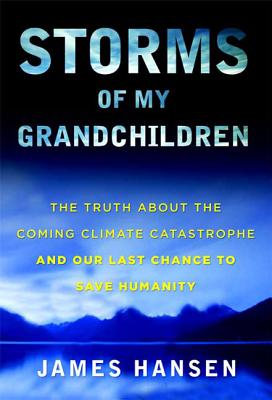 Storms of My Grandchildren: The Truth about the Coming Climate Catastrophe and Our Last Chance to Save Humanity (Hardcover)
The Truth about the Coming Climate Catastrophe and Our Last Chance to Save Humanity
Bloomsbury Publishing PLC, 9781608192007, 304pp.
Publication Date: December 10, 2009
* Individual store prices may vary.
or
Not Currently Available for Direct Purchase
Summer 2012 Reading Group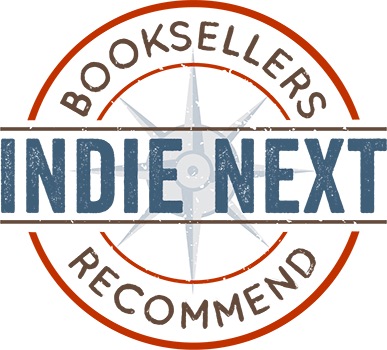 "Dr. James Hansen, considered the father of the study of global warming, has written a powerful book warning the world of the consequences if we continue to ignore the problem. Hansen, the director of NASA's Goddard Institute and a distinguished climate scientist, has been working for 30 years to publicize his findings, but he has largely been ignored. The subtitle of this book says it all. It is a frightening, and, at the same time, a must-read. The future of our world is dependent on getting the word out and urging action now."
— Sue Richardson, Maine Coast Book Shop, Inc., Damariscotta, ME
View the List
Description
In STORMS OF MY GRANDCHILDREN, Dr. James Hansen, the nation's leading scientist on climate issues, speaks out for the first time with the full truth about global warming: the planet is hurtling even more rapidly than previously acknowledged to a climatic point of no return. Although Hansen was Al Gore's science advisor for "An Inconvenient Truth," his recent data shows that our situation is even more dire today. But politicians haven't made the connection between the policy and the science. He shows why Gore's solution, cap and trade, won't work, why we must phase out all coal, and why 350 ppm of carbon is a goal we must achieve in the next two decades if our grandchildren are to avoid global meltdown and the storms of the book's title. This urgent manifesto bucks conventional wisdom (including the Kyoto Protocol) and is sure to stir controversy, but Hansen-whose climate predictions have come to pass again and again, beginning in the 1980s when he first warned Congress about global warming-is the single most credible voice on the subject worldwide.
Hansen paints a devastating but all-too-realistic picture of what will happen in the next year, and ten years from now if we follow the course we're on. But he is also an optimist, showing that there is still time to do what we need to do. Urgent, strong action is needed, and this book, released just before the Copenhagen Conference in December 2009, will be key in setting the agenda going forward to create a groundswell, a tipping point, to save humanity-and our grandchildren--from a dire fate more imminent than we had supposed.
About the Author
Dr. James Hansen is perhaps best known for bringing global warming to the world's attention in the 1980s, when he first testified before Congress. An adjunct professor in the Department of Earth and Environmental Sciences at Columbia University and at Columbia's Earth Institute, and director of the NASA Goddard Institute for Space Studies, he is frequently called to testify before Congress on climate issues. Dr. Hansen's background in both space and earth sciences allows a broad perspective on the status and prospects of our home planet. This is his first book.
Praise For Storms of My Grandchildren: The Truth about the Coming Climate Catastrophe and Our Last Chance to Save Humanity…
"Rich in invaluable insights into the geopolitics as well as the geophysics of climate change, Hansen's guaranteed-to-be-controversial manifesto is the most comprehensible, realistic, and courageous call to prevent climate change yet. It belongs in every library."—Booklist (starred review)
"Here Hansen takes off the gloves … As the author writes, we're simply out of time. With urgency and authority, Hansen urges readers to speak out—taking to the streets if necessary—to protect the Earth from calamity for the sake of their children and grandchildren." — Kirkus Reviews (starred review)
"When the history of the climate crisis is written, Hansen will be seen as the scientist with the most powerful and consistent voice calling for intelligent action to preserve our planet's environment."—
Al Gore
"In Storms of My Grandchildren: The Truth About the Coming Climate Catastrophe and Our Last Chance to Save Humanity, James Hansen gives us the opportunity to watch a scientist who is sick of silence and compromise; a scientist at the breaking point -- the point at which he is willing to sacrifice his credibility to make a stand to avert disaster, to offer up the fruits of four-plus decades of inquiry and ingenuity just in case he might change the course of history…An urgent book."—Los Angeles Times
"Hands down the best, most informative, brilliantly written book on general climate science I've ever read..."—DailyKos.com
"Read these two books and you will become both a knowledgeable eyewitness to our unfolding crisis, and even an advocate for change." — Dr. Francis Moul, The Lincoln Journal Star
"Dr. James Hansen is Paul Revere to the foreboding tyranny of climate chaos—a modern-day hero who has braved criticism and censure and put his career and fortune at stake to issue the call to arms against the apocalyptic forces of ignorance and greed."—Robert F. Kennedy, Jr.
"This is "An Inconvenient Truth" on steroids. The book is well written, well presented, captivating, and depressing. The perfect Christmas gift for your favorite climate geek, or even your favorite denialist!" — Greg Laden's Blog
"Jim Hansen is the planet's great hero. He offered us the warning we needed twenty years ago, and has worked with enormous courage ever since to try and make sure we heeded it. We'll know before long if that effort bears fruit—if it does, literally no one deserves more credit than Dr. Hansen."—Bill McKibben, coordinator 350.org and author of The End of Nature
"This is not the best-written science book ever, nor the easiest to understand. But it could be the most important one you'll ever read. It's not too late to avert disaster, Hansen says, but we need to change tack fast." — Michael Le Page, New Scientist
"If you want to know the scientific consensus on global warming, read the reports by the Intergovernmental Panel on Climate Change. But if you want to know what the consensus will be ten years from now, read Jim Hansen's work."—Dr. Chuck Kutscher, National Renewable Energy Laboratory and American Solar Energy Society (ASES), editor of ASES report "Tackling Climate Change in the U.S."
Advertisement