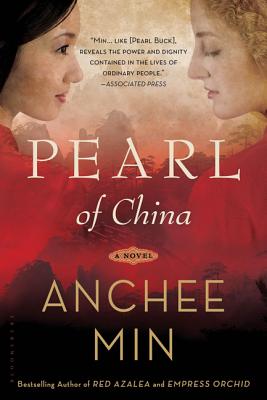 Pearl of China (Paperback)
A Novel
Bloomsbury USA, 9781608193127, 304pp.
Publication Date: April 4, 2011
Other Editions of This Title:
Paperback (5/1/2011)
Hardcover (3/30/2010)
* Individual store prices may vary.
April 2010 Indie Next List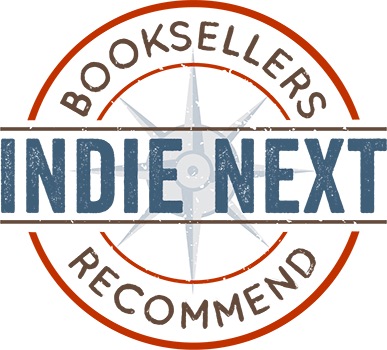 "Anchee Min creates a story of friendship and politics in this fictionalized account of Pearl Buck and young Willow. The street urchin and the daughter of an American missionary share both the simplicity of childhood and the conflict of the Chinese revolution. The two are destined to be separated by politics; however, their friendship never falters and lives on in the Buck's writings."
— Wendy Foster Leigh, The King's English, Salt Lake City, UT
View the List
Description
In the small southern China town of Chin-kiang, in the last days of the nineteenth century, two young girls bump heads and become thick as thieves. Willow is the only child of a destitute family. Pearl is the headstrong daughter of Christian missionaries-and will grow up to become Pearl S. Buck, Nobel Prize-winning writer and activist. This unlikely pair becomes lifelong friends, confiding their beliefs and dreams, experiencing love and motherhood, and eventually facing civil war and exile. Pearl of China brings new color to the remarkable life of Pearl S. Buck, illuminated by the sweep of history and an intimate, unforgettable friendship.
About the Author
Anchee Min was born in Shanghai in 1957. At seventeen she was sent to a labor collective, where a talent scout for Madame Mao's Shanghai Film Studio recruited her to work as a movie actress. She moved to the United States in 1984. Her memoir, Red Azalea, was an international bestseller, published in twenty countries.
Praise For Pearl of China: A Novel…
"[Anchee] Min, a prime example of an indomitable Chinese woman, has made it her mission to reveal the truth about the lives of women in China, including Madame Mao, Empress Tzu Hsi, and now Buck … Ardently detailed, dramatic, and encompassing, Min's fresh and penetrating interpretation of Pearl S. Buck's extraordinary life delivers profound psychological, spiritual, and historical insights within an unforgettable cross-cultural story of a quest for veracity, compassion, and justice." —Booklist, (starred review)
"In those moments, when human emotions transcend cultural and geographical borders, Min echoes Buck's talent for showing compassion and empathy toward her characters, and like her, reveals the power and dignity contained in the lives of ordinary people." —Associated Press
"Pearl of China is a loving tribute to Buck and a unique peek into the hearts and lives of the Chinese people who knew her. As with all of her books, Min -- like Buck before her -- exposes the cruel, isolating existence that China's rulers inflicted on much of the country's population during the different decades that the two women lived there. And both women showed the inspiring, courageous ways in which even the most besieged of the lowest classes maintained their wit and humanity." —Oregonian
"Pearl of China is worthy of reading simply because of the author's ambition of showing how literature can affect history as well as the psyche." —Asian Review of Books
"A gifted and lyrical writer." —Los Angeles Times
"Min's narrative is most fascinating as we watch her characters negotiate the conundrum that is Mao's China." —City Pages
"A captivating read…Pearl of China is the story of two women's lives, but larger still, it is a history filled with insights into the common people of China lives. Although it is a work of fiction, it is wonderfully, historically accurate…I recommend Pearl of China as a great read for all." —Des Moines Register
"Min's writing is poetic and immediate …infused with sensuous details and exacting dialogues." —Sarah Bagby, Watermark Books
"In this excellent interpretation of Pearl's story from a Chinese perspective told with a haunting quality only Anchee Min can deliver, the bestselling author of Red Azalea and Empress Orchid again focuses her attention on influential women of her native China … this rewarding read passes far too quickly." —Bookreporter.com
"Min skillfully blends real historical figures … with fictional characters to authenticate the story's social and political context … [Pearl of China] presents a welcome addition to Min's long list of strong female characters, and pays worthy homage to Pearl Buck's legacy." —San Francisco Chronicle
"There is something absolutely delicious about stories where real people and places are mixed with fictional characters. That's the case in Anchee Min's novel Pearl of China…a lovely and engaging read." —Costco Connection
Pearl of China opens with a quotation from Pearl S. Buck: "I was never deceived by Chinese women, not even by the flower-like lovely girls. They are the strongest women in the world." Discuss how two strong-willed characters in Pearl of China, Willow and Madame Mao, display the fortitude that Buck describes. How are these two women's strengths similar and different? Who benefits—and who suffers—from these two women's powers?
Describe the changing fortune of Willow's family. When we first meet Willow, how is her family coping with poverty? How do their fortunes change over the course of the novel? How does Willow's peasant background eventually become an advantage?
Although Pearl is American, "beneath her skin, she was Chinese." (263) What Chinese qualities does Pearl exhibit in childhood and in adulthood? What American characteristics does she have? How is Pearl able to reconcile her Chinese heritage and her Western birth?
Compare the relationships Pearl and Willow have with their fathers. What troubles does each girl have with her father? How does the relationship between Pearl and Absalom change over the course of the novel, and what difficulties between them are never resolved?
Absalom's church in Chin-kiang weathers many changes. How do Papa and Carpenter Chan attempt to reconcile Christian and Chinese traditions? What strategies seem most successful in attracting new members to the church? How does Absalom react to these changes? How does the church endure and evolve after Absalom's death?
Willow loves two musical works: the Chinese opera The Butterfly Lovers and the Christian hymn "Amazing Grace." When does she first encounter each work? What impact does each have upon her life?
Discuss the love triangle of Willow, Pearl, and Hsu Chih-mo. How does the poet come between the two women friends? How does Willow react to Pearl and Hsu Chi-Mo's affair at first? Does she seem to fully recover from this heartbreak after Hsu Chih-mo's death? Why or why not?
Both Papa and Willow are subjected to torture due to their friendships with Absalom and Pearl. Why does Papa betray Absalom when Bumpkin Emperor and the Nationalists torture him? How does Willow withstand Madame Mao's imprisonment?
Marital problems plague many characters in Pearl of China. Consider the following troubled couples: Absalom and Carie, Pearl and Lossing, Willow and Dick. What do these marriages have in common, and how are they different? What better models of love and coupling exist within the novel?
Discuss the theme of forgiveness in Pearl of China. When are Papa, Dick, and Bumpkin Emperor forgiven, and why? What friendships and values are strengthened through forgiveness? Which characters have difficulty forgiving others' transgressions, and why?
As she begins to write novels, Pearl tells Willow, "The character must believe in himself, and he must have the stamina to endure." (113) Does Willow display the courage that Pearl describes? What hardships is Willow able to endure? At which moments is her belief in herself especially challenged?
Willow reminisces, "Without Pearl and Hsu Chih-mo in my life, I never would have been the person I am today . . . Although I published and impressed others as a writer, it was never my air and rice, as it was for Pearl and Hsu Chih-mo." (155–56) How does writing serve as "air and rice" for Pearl and Hsu Chih-mo? How do Pearl and Willow maintain their connection to Hsu Chih-mo after his death?
Describe Dick's relationship with Mao and Communism. How does Dick demonstrate his loyalty to Mao's cause? When is Dick's loyalty challenged, and how does he react? Why does Mao decline to protect Dick from Madame Mao? What regrets does Dick express on his deathbed, and how does Willow react to these confessions?
On her voyage to America, Willow pictures Pearl's American home: "I imagined the rooms filled with tasteful furniture and decorated with Western art. Pearl would have a library, for she had always been a lover of books. I also imagined that she would have a garden. She had inherited Carie's passion for nature. The garden would be filled with plants whose names I wouldn't know, but it would be beautiful." (261–62) What surprises does Willow discover when she finally sees Pearl's home and garden? How do Pearl's home, garden, and grave meet her expectations, and how do they defy her imagination?
If you have read The Good Earth, discuss similarities and differences between Buck's novel and Min's Pearl of China. How does each author portray the people, land, and troubles of rural China?