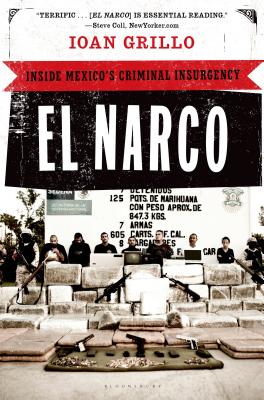 El Narco: Inside Mexico's Criminal Insurgency (Paperback)
Inside Mexico's Criminal Insurgency
Bloomsbury Publishing PLC, 9781608194018, 336pp.
Publication Date: November 13, 2012
Description
The world has watched, stunned, the bloodshed in Mexico. Forty thousand murdered since 2006; police chiefs shot within hours of taking office; mass graves comparable to those of civil wars; car bombs shattering storefronts; headless corpses heaped in town squares. And it is all because a few Americans are getting high. Or is it part of a worldwide shadow economy that threatens Mexico's democracy? The United States throws Black Hawk helicopters, DEA assistance, and lots of money at the problem. But in secret, Washington is at a loss. Who are these mysterious figures who threaten Mexico's democracy? What is El Narco?
El Narco is not a gang; it is a movement and an industry drawing in hundreds of thousands, from bullet-riddled barrios to marijuana-covered mountains. The conflict spawned by El Narco has given rise to paramilitary death squads battling from Guatemala to the Texas border (and sometimes beyond). In this "propulsive ... high-octane" book (Publishers Weekly), Ioan Grillo draws the first definitive portrait of Mexico's cartels and how they have radically transformed in the past decade.
About the Author
Ioan Grillo has covered Mexico since 2001 for top newspapers, magazines, and TV stations in the U.S. and the UK. He reports for Time as well as producing presentations for PBS, ABC, and Channel 4 (UK). He regularly appears on radio and TV, commenting on Mexican crime and other issues. He has witnessed police and military operations, mafia killings and major drug seizures; he has discussed the drug war with two Mexican presidents, three attorneys general, and the U.S. ambassador to Mexico, among others.
Advertisement