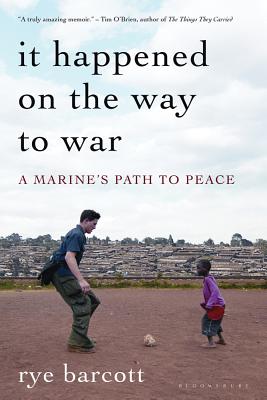 It Happened On the Way to War (Paperback)
A Marine's Path to Peace
Bloomsbury USA, 9781608194315, 368pp.
Publication Date: February 28, 2012
* Individual store prices may vary.
Fall '12 Reading Group List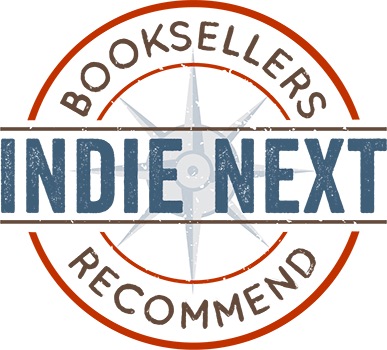 "Rye Barcott's unstoppable drive to do good in the world leads him to concurrent forms of public service. To serve the Kibera slum of Nairobi, Kenya, he co-founds the organization Carolina for Kibera (CFK). To serve his country, he joins the Marines and trains to be a Human Intelligence Officer. Drawing on his experiences and the people around him, Rye applies what he learns in Kibera to the challenges of the Marines, and vice versa. This book will restore your faith in humanity, and remind you how much impact one person can have."
— Andrea Avantaggio, Maria's Bookshop, Durango, CO
View the List
Description
In 2000, Rye Barcott was a student on an ROTC scholarship when he first visited the Kibera slum of Nairobi, Kenya. He wanted to understand the ethnic violence he expected to face in uniform. Once there, Barcott befriended a widowed nurse and a community organizer, and together they built Carolina for Kibera (CFK), an NGO that breaks cycles of violence and develops young leaders in one of Africa's largest slums. Barcott continued his work with CFK while leading Marines in Iraq, Bosnia, and the Horn of Africa. He waged peace while fighting war, and struggled to compartmentalize the experiences and resist darker forces. It Happened on the Way to War is a true story about the powerful melding of military and humanitarian service. It's a story of what America's role in the world could be.
Praise for It Happened on the Way to War:
"Riveting. A beautifully written memoir that reads like a novel and reveals fundamental truths about good, evil, and our common humanity."-Ishmael Beah, author of A Long Way Gone
"A tremendous story of the power of friendship, love, and the transforming grace of God." -Archbishop Emeritus Desmond Tutu, Novel Peace Prize laureate
About the Author
Rye Barcott founded Carolina for Kibera (CFK) with Salim Mohamed and Tabitha Atieno Festo while he was an undergraduate at UNC Chapel Hill. After graduation, he served as a Marine for five years on active duty. In 2006 ABC World News named then Captain Barcott a Person of the Year for his dual service to Kibera and the Marine Corps. As a Reynolds Social Entrepreneurship Fellow, he earned master's degrees in business and public administration from Harvard. He is currently a member of the World Learning Board of Trustees and a TED Fellow living in Charlotte, North Carolina.
Praise For It Happened On the Way to War: A Marine's Path to Peace…
"It Happened on the Way to War is part memoir of a life in Rhode Island, North Carolina (Chapel Hill and Camp Lejeune), Africa and Iraq, part acknowledgement of an "incipient bloodlust," part love story, part war and part peace – and wholly engaging and amazing and inspiring." —Military Times
"Powerful, compelling, and genuine." —Proceedings Magazine
"Moving, sad, humorous, sometimes dramatic, and beautifully written … [It Happened on the Way to War] is a story about what is possible, and will be inspirational to new generations of leaders and public servants." —The Officer
"A thoughtful examination of the nature of service and the effects of violence on the human spirit." —Kirkus Reviews
"Every American should read this remarkable story by a remarkable man who fought as a Marine in Iraq and waged a battle against poverty, disease and ignorance in the slums of Nairobi, Kenya. Barcott's prose evokes the sights and smells of the places he's been, and the people in this book are not mere names but fully-rounded human beings, with all their virtues and flaws. His tale is cautionary--effecting real change in the world is never easy or cheap, and is often heartbreaking. But it is an equally inspirational story, showing that one individual, acting with courage and commitment, can make a difference." —Philip Caputo, author of A Rumor of War, and many others
"An unforgettable odyssey. We need more of these wonderful affirmative tales of how good can triumph in Africa, as it can anywhere." —Alexander McCall Smith, author of The Ladies No. 1 Detective Agency
"Compelling. Former Marine Captain Rye Barcott demonstrates how our forces must today be capable of fighting and development in this important and revealing story of service on two fronts." —Brigadier General H.R. McMaster, U.S. Army, author of Dereliction of Duty
"Rye Barcott's engaging and candid memoir on the catalytic power of participatory development shows us that, whether we are in the slums of the world's biggest cities, in rural Haiti, or on college campuses, we can learn from Tabitha, Salim, and Rye--a nurse, a community organizer, and a young Marine living in urban poverty--about how to fight extreme privation and bring about lasting change." —Dr. Paul Farmer, professor, Harvard Medical School; co-founder, Partners In Health
"Rye Barcott is one of those rare people who can bridge the widest divides with ease. This book is a gift." —Nathaniel Fick, author of One Bullet Away
"A tremendous story of the power of friendship, love, and the transforming grace of God." —Archbishop Emeritus Desmond Tutu, Nobel Peace Prize Laureate
"A must read for anyone interested in leadership. The solutions to our greatest challenges will be found by unlocking the potential of communities like Kibera." —Eric Schmidt, chairman and CEO, Google
"Rye Barcott has captured what I have experienced to be true around the world--that people living in the most unimaginable circumstances can do extraordinary things if given a chance and that we have much to learn from them. Rye's personal story and example encourages, challenges and provides hope." —Jonathan T.M. Reckford, CEO, Habitat for Humanity International
"Rye Barcott has given us a truly amazing memoir--humane, harrowing, inspiring, and complex in its portrayal of an almost paradoxical accommodation between Eros and Thanatos. This is at least as much a compassionate and emboldening manifesto as it is a work of autobiography." —Tim O'Brien, author of The Things They Carried