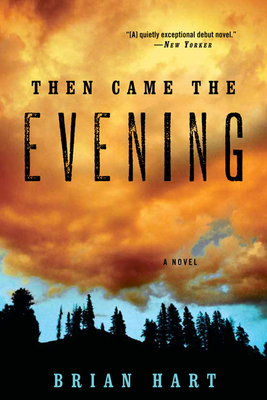 Then Came the Evening
Paperback

* Individual store prices may vary.
Other Editions of This Title:
Paperback (4/1/2011)
Hardcover (12/22/2009)
January 2010 Indie Next List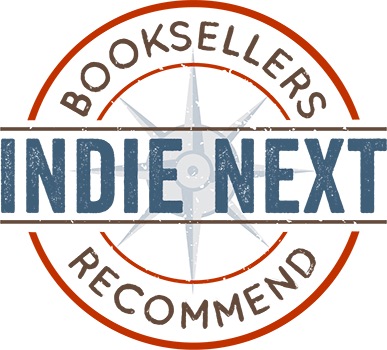 "Brian Hart's dark, brooding debut novel portrays an American West that few writers capture, and certainly not as well as he does. Tense dialogue captures the lives entwined in this bleak, raw landscape. Then Came the Evening is a psychological stunner."
— Andy Nettell, Back of Beyond Books, Moab, UT
View the List
Description
Bandy Dorner, home from Vietnam, awakes with his car mired in a canal, his cabin reduced to ashes, and his pregnant wife preparing to leave town with her lover. Within moments, a cop lies bleeding on the road. Nearly two decades later, Bandy is released from prison, and on the family's Idaho ranch, he faces an unexpected reunion. Tracy, his now teenage son, has come to claim the father he's never known. Iona, Bandy's ex-wife, has come on the heels of her son. Haunted and hardened, the three struggle toward a shared future and a sense of family in this beautiful novel of devastating power.
Praise For Then Came the Evening…
"All the elements are in place for an inspirational, heartland-America redemption story, but Hart taps into his characters' fears with gritty lyricism and noirish repartee that subvert any feel-good temptations."—New York Times Book Review
"Most impressive is Hart's ability to conjure rich and conflicted characters in an uncommon situation; his handling of the material is sublime."—Publishers Weekly (starred)
"The unforgiving rural landscape of Idaho is the perfect backdrop for first-time novelist Hart's poignant story of three misfits. Hart refuses to tie up everything neatly, and that's what makes this novel so appealing. Highly recommended to readers of good literary fiction."—Library Journal
"Like the characters in this quietly exceptional début novel, the author is an Idaho native, and an astute observer of the transitional Western landscape."—New Yorker
"This novel's finely detailed episodes of physical and emotional violence bring to mind the works of Larry Brown, while its lyrical descriptions speak of landscape and rural community life like the books of Robert Morgan. Hart explores, with brutal honesty and a delicate respect for the strength of the individual spirit, the human needs for love, for continuity after death, and for redemption. His depiction of the effects of poverty, violence, and drugs on the human spirit is acute and poignant."—Booklist
"Hart's evocative debut traces the long descent of a tragic Western figure straight out of a Sam Shepard play. Desiccated descriptions of a long-fallow landscape and the author's ability to conjure up the ghosts of a low man's past further enrich this heartbreaking, convincing drama."—Kirkus Reviews
"It's the (broken) family dynamics that eat up the last half of the book (and, presumably, Bandy and Iona's life) that Hart does the most justice, somehow both sensitively and unrepentantly laying them bare."—Time Out Chicago
"Then Came the Evening is one of those novels whose story quietly takes hold of the reader on Page One and never lets go. Using both the stark and dangerous life of prison and Idaho's demanding yet beautiful landscape as backdrop, the author builds a first-rate if complex story around regrets, love and hope."—Denver Post
"The landscape… is the book's best-drawn character: vibrant, described credibly and without melodrama.  Hart deftly handles two perilously popular archetypes: ashes-to-ashes and like-father-like-son. These themes build gently to an ending that is well-structured and landscape-centered, bringing full-circle the leitmotif of fire and snow."—Brooklyn Rail
"Compelling, beginning to end. The thoughtful, spare prose punctuated with quiet yet effective sensory detail -- "The cold and the silence were woven together and stretched so tightly that there were creaking sounds in the air, nautical sounds of binding rope" -- creates a moving poignancy.  Hart, who's been compared to Cormac McCarthy, has a keen sense of that small, dark margin between the rock and the hard place, and that's where he puts his characters to sort out their lives."—Oregonian
"Hart constructs a taut drama around the attempt of these three wounded characters to build something out of the wreckage of their lives.  Hart could hardly have chosen a more unsympathetic trio, characters perpetually down on their luck in part because of misfortunes that they can't control, but mostly because of ill-considered choices that they make.  And yet Hart earns the reader's attention to them, if not always sympathy for them, in large part through the beauty and simplicity of his rhythmic prose, his natural dialogue, and his elegant evocations of the landscape and portrayals of how the characters' shifting identities fit into the evolving town. It takes a rare writer to be able to convince a reader to follow a group of bad-news characters to such bleak places, but Brian Hart's prose makes the story enjoyable, even when the events it describes are not.  In Then Came The Evening, Hart has achieved a consistency of tone, a concision of description, and an intensity of focus that make for a satisfying drama."—New West
"Say one thing for first-time novelist Brian Hart: He sets himself a challenge right out of the box.  The challenge is Vietnam veteran Bandy Dorner, one tormented character in a novel filled with damaged souls trying to live with loss, guilt and bone-deep sorrow. We know that Bandy is doomed from the moment he sets foot on the page, and we know that whatever he suffered in the war, nothing justifies the murderous rage that slaps him in prison as the novel opens.  But Hart, fulfilling the promise he showed in 2005 when he won the Keene Prize, the largest student-writing prize in the world, still manages to make us care about Bandy and the others. We hope against hope that they can redeem something from their shattered lives…Hart deftly probes the dynamics of family, asking whether blood ties can overcome disastrous choices, but the novelist resists any easy spiritual rebirth for his characters."—Dallas Morning News
"Tragic and gorgeous… gritty and poignant…In Hart, there is an echo of Cormac McCarthy's resolute yet restrained capacity for tragedy and violence. Yet there's something here that is all Hart, something we should all look forward to seeing again."—Missoula Independent
"The story resonates with power and potential.  Idaho can be a stark state, battered by the elements that mark northern climes. In Then Came The Evening, Brian Hart turns this circumstance of geography into a fresh tale of family breakdown and self-examination."—Petoskey News
"Brian Hart's Then Came the Evening shows us the hidden America, a world of remote holdings, long memories, fierce yearnings and violent strivings. He dramatizes this world with an immense care and tenderness. There is a deep feeling in the book for the gnarled landscape itself, its stark beauty, but even greater emotion surrounds the characters that inhabit it. Their efforts to live together and love each other are depicted with a grace and understanding which is rare and memorable."—Colm Tóibín
"Brian Hart has written a remarkable first novel—violent and tender, harsh yet beautiful. Sentence for sentence, no other young writer I know can match him. If Cormac McCarthy had been a carpenter in rural Idaho for nine years, this is the book he would have written. Then Came the Evening will break your heart."—James Magnuson, Director of the Michener Center for Writers and author of Windfall and The Hounds of Winter
"Then Came the Evening is an important book, a novel of raging velocity and blazing empathy, a mature achievement. Brian Hart knows everything about his rural western setting, everything about his short-on-luck characters, and everything about making a reader turn the pages. This is a first novel written with a master's skill."—Stephen Harrigan, author of The Gates of the Alamo and Challenger Park
"Brian Hart's considerable genius is that he sees what the rest of us are unwilling to see and says what we are unable to say. Then Came the Evening is both harrowing and haunting, hypnotic and exhilarating. Hart can flat-out tell a story. He's savvy, insightful, and fearless … What talent, what nerve, what an achingly beautiful and astonishing first novel."—John Dufresne, author of Requiem, Mass: A Novel
"Brian Hart's Then Came the Evening is composed of equal parts science—a scrupulous exactitude for place and the emotions it evokes—and art—the astonishing deftness of its telling. Palpable always, and ultimately poignant, is its reverence for the physical world and its acknowledgment of the violence we do to it, to each other and to ourselves, and its wise and unflinching rendering of that mysterious gulf between who we are and who we wish to be. Here is a novel that will stick with you like a song, and needle you awake in the middle of the night."—Michael Parker, author of If You Want Me to Stay
"Then Came the Evening is an edgy and affecting debut from a writer already bursting with promise and achievement. Brian Hart's narrative voice is as tender as it is unflinching—and his novel of love squandered and oh-so-nearly retrieved is a triumph."—Jim Crace, author of Quarantine, Being Dead, and many more novels
"Hart's clipped prose mirrors the stark Western landscape…A solid, original work that defies convention."  —San Francisco Book Review
Bloomsbury Publishing PLC, 9781608194698, 262pp.
Publication Date: December 21, 2010
About the Author
Born in Idaho, Brian Hart spent years working as a janitor, carpenter, welder, commercial fisherman, and framer of elevator shafts before earning his MFA from the Michener Center for Writers at the University of Texas at Austin. He was the winner of the 2005 Keene Prize, the largest student prize for literature.
Then Came the Evening begins and ends with house fires, and Bandy also dreams of a mill fire from Lake Fork's history. Discuss who set each fire, and why: Bandy and Iona's cottage, Tracy's restoration of his grandparents' home, and the old mill fire. What is destroyed in each of these blazes, and what is rebuilt?
Describe the opening scene of the novel, when Bandy Dorner commits the crime that changes his life. Why is Bandy so violent when he awakes in the canal? How does the situation escalate so quickly into murder? How does Bandy look back on this incident during and after his jail sentence?
On her way toward a new life with Bill, Iona thinks, "Bill was no longer her shadow man; he was in the light. Bandy was in the dark." (9) Discuss the love triangle of Bandy, Iona, and Bill. What does Bill offer Iona that Bandy cannot? What elements of light and darkness exist within each of Iona's romantic relationships
In a review of Then Came the Evening, the New Yorker praises Brian Hart as "an astute observer of the transitional Western landscape." What changes to Lake Fork do Bandy, Iona, Tracy, and Wilhelm witness? How do they feel about their evolving town?
As Tracy approaches the old Dorner house for the first time, "He wondered, on a blood level, how much do you get from one parent and how much do you get from the other?" (22) What personality traits does Tracy have in common with each of his parents, Iona and Bandy? Which traits seem entirely his own?
Consider Iona's character at the beginning, middle, and end of the novel. How does Iona change between the year she leaves Lake Fork with Bill and the year she returns with Tracy? What low point does Iona reach on her fortieth birthday in Spokane? How does she turn her life around? Do Tracy and Bandy seem to appreciate Iona's self-reinvention? Why or why not?
Consider the relationship between the Dorner and Guntly families. Why does Wilhelm Guntly hold a grudge against Bandy Dorner, and how does his relationship with Tracy affect those old resentments? Why does Iona refuse to identify with Ellen Guntly's checkered past in Kansas City? Why do you think Ellen continues to bring Bandy groceries during his last winter illness?
Discuss the rekindled romance between Bandy and Iona. Why does Iona allow Bandy back in her bed after eighteen years apart? What regrets does she have after Bandy leaves town again?
After living under the same roof as Bandy, Tracy decides that "his ideas about family suddenly seemed very childish." (147) What does Tracy expect of Bandy when he invites him to live in the house? How does Bandy fulfill or disappoint his son's expectations? Why, after the murderous trip to Butte, can Bandy "tell in some small way that his son was actually proud of him, of what he'd done?" (243) Discuss Tracy's pride and shame of his father at the end of the novel.
As he relearns to walk after his accident, Tracy realizes, "Accidents happen and afterwards it's just a matter of salvage. Maybe all the time it's a matter of letting what you can while you can, haul the lumber up the bank, save what you can from the fire. Let it go." (209) Over the course of the novel, what does Tracy learn about accidents, consequences, and letting go? Which accidents must Tracy recover from, and what thoughts, feelings, and possessions must he let go of?
Although the novel takes place in Midwestern America, two international wars are happening in these years: the Vietnam War and the Gulf War. How do the novel's characters talk about each of these wars? How does each war affect everyday life in Lake Fork?
Compare Bandy and Tracy's reactions when they find out that it was Dan Cole who stripped the Dorner house. How are their reactions similar, and how are they different? Why is Jack's footlocker so important to Bandy? What does he discover when he gets it back?
Review Bandy's long journey from Butte back to Lake Fork, with a terrifying detour into a river. How does this journey compare to Bandy's ordeals in prison? How does Bandy manage to survive these terrifying situations and find his way home twice?
Discuss how violence is passed on from one generation to another in the novel. How does Tracy suffer for Bandy's crimes? How do Jake and Olin absorb the fight between Tracy and Dan Cole at the Piatt house? Iona hopes that "With grandchildren came a promise of redemption" (251) – can these cycles of violence come to an end? Why or why not?
When Iona realizes Bandy has died, "She hated herself for being relieved." (254) Discuss Iona's feelings at this moment. Why do relief and self-hatred mix in with grief? Why does Iona respond to these feelings with fire?
At the end of the novel, Bandy can't bear to slaughter Tracy's steer, Lyman, while Tracy makes his first kill during a hunting trip with Wilhelm and the Piatt brothers. Why can Tracy now shoot and kill, and Bandy cannot? What is the significance of each man's new relationship to violence and the land?
or
Not Currently Available for Direct Purchase