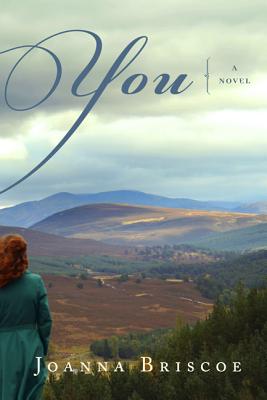 You (Paperback)
Bloomsbury Publishing PLC, 9781608194834, 357pp.
Publication Date: August 9, 2011
* Individual store prices may vary.
or
Not Currently Available for Direct Purchase
Description
Dora Bannan hopes for a new life when she moves her husband and their three children to the wild moorland. She finds a job teaching music at a progressive school, where she also enrolls the children- their fellow students the progeny of back-to-the-land bohemians. But when the school's elegant art teacher, Elisabeth Dahl, offers Dora a seductive alternative to her domestic routine, Dora finds that real change is far from easy. Meanwhile, her precocious only daughter, Cecilia, longs for a more traditional life, especially the formal education her new school can't offer. Cecilia becomes obsessed with her English teacher, James Dahl-an errant representative of the establishment she craves, and husband of the dangerous Elisabeth.
Twenty years later, the adult Cecilia brings her partner and daughters back home to the moors and her aging mother. Moving between past and present, You slowly reveals how far Dora and Cecilia once let their private, impossible desires lead them-and how much further the consequences extend. Sensual, unnerving, and gripping, You is a novel about the lives we think we want, the choices we can't unmake, and the loves and losses we never forget.
Praise for Sleep with Me
"The book is a pas de deux of information revealed and concealed ... Briscoe is a controlled and elegant writer."-Washington Post
"Eerie and erotic ... this Black Widow spider's web of a book casts an unshakeable spell with its plot lines of obsession, infidelity and menace."-Seattle Post-Intelligencer
About the Author
Joanna Briscoe is the author of Mothers and Other Lovers, winner of the Betty Trask Award; Skin; and Sleep with Me, her widely praised US debut. Sleep with Me was published in eleven countries and adapted for British television by screenwriter Andrew Davies (Bridget Jones's Diary, BBC's Pride and Prejudice). Briscoe lives with her family in London, where she has written for all the major newspapers and magazines, and has been a columnist for the Guardian and the Independent. She is currently a literary critic for the Guardian.
Praise For You…
"Briscoe depicts this world of few rules and many consequences with honesty and with compassion. In lucid, observant prose, she captures the messiness of family and, crushingly, the consequences of desire." -Publishers Weekly
"Absorbing... You is deliciously reminiscent of the haunting tales of the Brontes, Blackmoore and Hardy." -Baltimore Sun
"Briscoe... summons the romance of the moors and offers a devastating depiction of the 'carefree' '70s."- Booklist

Advertisement