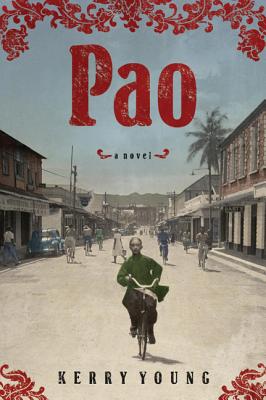 Pao
Paperback

* Individual store prices may vary.
Other Editions of This Title:
MP3 CD (5/31/2016)
Paperback, Spanish (6/30/2012)
Paperback (4/12/2012)
Paperback (6/1/2011)
July 2011 Indie Next List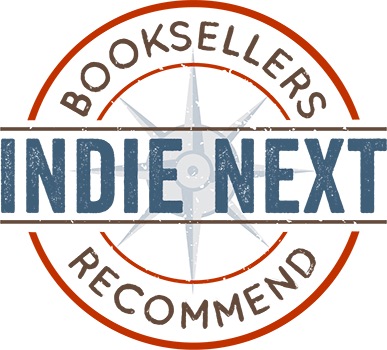 "Imagine The Godfather set in Jamaica with a Chinese gangster in the title role. Now make the gangster funny, charming, and give him a conscience. There you have Pao. As a youngster, Pao's family immigrates to Jamaica under the protection of Zhang, who keeps Jamaica's Chinatown running smoothly. Pao is taken under Zhang's wing, shown the ropes, and educated in the philosophy of Sun Tzu's The Art of War. As Jamaica struggles for independence from British rule, Pao negotiates his way through awkward predicaments, both political and romantic. This is an utterly endearing story of a sensitive wise guy.'"
— Deon Stonehouse, Sunriver Books, Sunriver, OR
View the List
Description
As a young boy, Pao comes to Jamaica in the wake of the Chinese Civil War and rises to become the Godfather of Kingston's bustling Chinatown. Pao needs to take care of some dirty business, but he is no Don Corleone. The rackets he runs are small-time, and the protection he provides necessary, given the minority status of the Chinese in Jamaica. Pao, in fact, is a sensitive guy in a wise guy role that doesn't quite fit. Often mystified by all that he must take care of, Pao invariably turns to Sun Tzu's "Art of War." The juxtaposition of the weighty, aphoristic words of the ancient Chinese sage, with the tricky criminal and romantic predicaments Pao must negotiate builds the basis of the novel's great charm.
A tale of post-colonial Jamaica from a unique and politically potent perspective, "Pao" moves from the last days of British rule through periods of unrest at social and economic inequality, through tides of change that will bring about Rastafarianism and the Back to Africa Movement. "Pao" is an utterly beguiling, unforgettable novel of race, class and creed, love and ambition, and a country in the throes of tumultuous change.
Kerry Young was born in Kingston, Jamaica, to a Chinese-African mother and a Chinese father-a businessman in Kingston's shadow economy who provided inspiration for Pao. Young moved to England in 1965 at the age of ten. She earned her MA in creative writing at Nottingham Trent University. This is her first novel.
Praise For Pao…
"Against a backdrop of Jamaican history, a likable Chinese-Jamaican runs rackets in this eye-opening, rambunctious debut.... Young leads from the heart (her father served as a model for Pao) to celebrate a resilient world that tourists never see. You'll enjoy the view." - Kirkus Reviews
 "Pao... confirms Young as a gifted new writer. Her novel is a blindingly good read... both for its mesmeric story-telling and the quality of its prose." - Observer (UK)
"With grace, authenticity and teasing humour, Kerry Young allows the political history of Jamaica to shine through the life story of her charming yet fallible hero. Brilliant." -Daily Mail (UK)
 
Bloomsbury USA, 9781608195077, 288pp.
Publication Date: July 12, 2011
About the Author
Kerry Young was born in Kingston, Jamaica, to a Chinese-African mother and a Chinese father-a businessman in Kingston's shadow economy, who provided inspiration for Pao. Young moved to England in 1965 at the age of ten. She earned her MA in creative writing at Nottingham Trent University. Her second novel, Gloria, was a fiction finalist for the OCM Bocas Prize for Caribbean Literature.
The novel begins in 1945, when Pao first meets Gloria, then flashes back to his immigration to Jamaica seven years earlier. Why does the novel open with the love triangle of Pao, Gloria, and Fay, instead of at the beginning of Pao's life in Kingston?
Pao is written in dialect, with words spelled as Pao pronounces them. What is the effect of reading the novel in Pao's voice? What would the novel be like without Pao's distinctive voice as narrator?
Consider Pao's first impressions of Jamaica as he arrives from China by boat. How does the city of Kingston look to Pao? How does he quickly make Kingston his home?
When Pao falls in love with Gloria, Judge Finley tells him, "Marriage is not for celebrating. It is something you do to give your children a name" (6). Why does Pao choose to marry Fay Wong, and what price does he pay for his choice? How does he eventually reconnect with Gloria's daughter, Esther, even though he has not given her his name?
Compare the two Yang brothers, Pao and Xiuquan. How are the brothers similar and how are they different? Xiuquan declares, "I want something better. Something better than being a Chinaman in Chinatown" (45). Does Pao, too, want something better? Explain.
Consider Pao's inheritance from Zhang. What does Pao learn from the older man? Pao hopes that "maybe one day I become like him, a man that believe in something. A man that is loyal to a cause. A man that people can count on" (51). How does Pao grow up to become like Zhang, and how does he remain different from his mentor?
Discuss the impact of Sun Tzu's The Art of War on Pao's decision making. How does he put Sun Tzu's strategies to action? At the end of the novel, Pao realizes, "And then I think to myself sure enough Sun Tzu right 'bout all these things, but maybe life not just a matter of strategy . . . Something that got more to do with what Zhang say 'bout benevolence and sincerity, humanity and courage" (262). How does Pao strike a balance between Sun Tzu's teachings and Zhang's principles?
According to Zhang, "the Jamaicans same as the Chinese, poor and exploited and oppressed" (30). If the Jamaicans and Chinese are "brothers in arms," as Zhang believes, why are there tensions between these two groups? How does Pao strive to overcome the ethnic tensions of Kingston, and when does he fail?
Discuss the ongoing conflict between Fay and her mother, Miss Cicely. How does Miss Cicely treat her daughter? Why does Fay rebel against her mother, even as an adult? What are the origins of their dispute, and why are they unable to resolve it?
Pao narrates, "When Michael Manley win the general election in 1972 I celebrate more than I done for Independence ten years earlier, because this time it really seem to mean something" (200). Why is Pao skeptical of the 1962 celebrations of independence from England? Why is he more interested in politics in the 1970s? Does Pao do his part to improve the living conditions of all Jamaicans? Why or why not?
Discuss Father Michael's involvement in Pao's life. What is the basis of the friendship between these very different men? What attracts Father Michael to Fay, and what price does Father Michael pay for his temptation?
Consider Fay's escape to England. How does Pao react to his family's disappearance? What steps does he take to get his children back, and how does he realize that they are better off in England than in Jamaica?
When Pao arrives from China as a boy, he becomes Philip Yang; when his son Xiuquan settles in England, Pao agrees to call him Karl. What is the significance of these name changes?
Consider the long rivalry between Pao and Louis DeFreitas, the gangster who controls West Kingston. How do these two powerful men conduct business differently? How do Samuels and Kenneth Wong fall victim to the gang war? How do Pao and DeFreitas finally resolve their rivalry?
Kerry Young, the author of Pao, moved from Jamaica to England in 1965, much like Pao's daughter Mui. How does Young portray Mui in the novel? Why does Mui remain attached to her father and to Jamaica, even as a barrister in England? The novel ends just before Mui's homecoming to Jamaica. How does this ending feel?
or
Not Currently Available for Direct Purchase