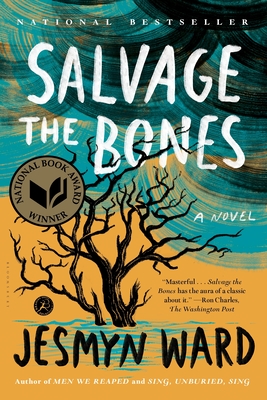 Salvage the Bones
A Novel
Paperback

* Individual store prices may vary.
Summer 2012 Reading Group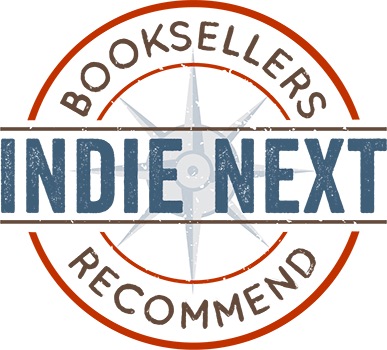 "Ward writes with a power and depth of feeling that is both rare and exhilarating. Her novel about 12 days in the life of a poor black family living on the Mississippi coast as a hurricane gathers in the gulf displays the gifts of a writer with exceptional skill and no fear. The characters seem almost to claw their way off the pages, so vividly has Jesmyn Ward created them. This is a novel of flesh and blood, heart and soul, dreams and terrors that I will not soon forget."
— Stan Hynds, Northshire Bookstore, Manchester Center, VT
View the List
Description
Winner of the National Book Award

Jesmyn Ward, two-time National Book Award winner and author of Sing, Unburied, Sing, delivers a gritty but tender novel about family and poverty in the days leading up to Hurricane Katrina.

A hurricane is building over the Gulf of Mexico, threatening the coastal town of Bois Sauvage, Mississippi, and Esch's father is growing concerned. A hard drinker, largely absent, he doesn't show concern for much else. Esch and her three brothers are stocking food, but there isn't much to save. Lately, Esch can't keep down what food she gets; she's fourteen and pregnant. Her brother Skeetah is sneaking scraps for his prized pitbull's new litter, dying one by one in the dirt. Meanwhile, brothers Randall and Junior try to stake their claim in a family long on child's play and short on parenting.

As the twelve days that make up the novel's framework yield to their dramatic conclusion, this unforgettable family--motherless children sacrificing for one another as they can, protecting and nurturing where love is scarce--pulls itself up to face another day. A big-hearted novel about familial love and community against all odds, and a wrenching look at the lonesome, brutal, and restrictive realities of rural poverty, Salvage the Bones is muscled with poetry, revelatory, and real.
Praise For Salvage the Bones: A Novel…
"A taut, wily novel, smartly plotted and voluptuously written. It feels fresh and urgent, but it's an ancient, archetypal tale . . . Jesmyn Ward makes beautiful music, plays deftly with her reader's expectations." - Parul Sehgal, New York Times Book Review

"Ward tells the story with a tense patience, marking day after day; when the storm comes, overturning everything, it feels like a fatal relief. At least the waiting's over. Salvage the Bones expands our understanding of Katrina's devastation, beyond the pictures of choked rooftops in New Orleans and toward the washed-out, feral landscapes elsewhere along the coast." - New Yorker

"There's something of Faulkner to Ward's grand diction, which rolls between teenspeak . . . and the larger, incantatory rhythms of myth. She's fearless about her passion coming out purple, and for the most part the intensity of her story carries it off." - The Paris Review

"I've just read [Salvage the Bones], and it'll be a long time before its magic wears off . . . [a] fiercely poetic novel . . . What makes the novel so powerful, though, is the way Ward winds private passions with that menace gathering force out in the Gulf of Mexico . . . Without a hint of pretension, in the simple lives of these poor people living among chickens and abandoned cars, she evokes the tenacious love and desperation of classical tragedy . . . A palpable sense of desire and sorrow animates every page here . . . Salvage the Bones has the aura of a classic about it." - Ron Charles, the Washington Post

"Strikingly beautiful, taut, relentless and, by its end, indelible . . . Ward stares down the truth . . . It's astonishingly brave." - Joan Frank, San Francisco Chronicle

"Salvage the Bones is an intense book, with powerful, direct prose that dips into poetic metaphor . . . the story is told with such immediacy and openness . . . That close-knit familial relationship is vivid and compelling, drawn with complexities and detail." - Los Angeles Times

"The novel's hugeness of heart and fierceness of family grip and hold on like Skeetah's pit bull." - Ellen Feldman, O, the Oprah Magazine

"Where the Line Bleeds was an Essence Magazine Book Club selection, a Black Caucus of the ALA Honor Award recipient, and a finalist for both the VCU Cabell First Novelist Award and the Hurston-Wright Legacy Award."

"A fresh new voice in American literature, Ward unflinchingly describes a world full of despair but not devoid of hope." - PW Starred review for Where the Line Bleeds

"Her prodigious talent and fearless portrayal of a world too often overlooked make her novel a powerful choice." - Essence for Where the Line Bleeds

"A richly textured tale...like the best fiction, it creates its own world." - Susan Larson, N.O. Times-Picayune for Where the Line Bleeds

"A remarkable first novel...a lyrical, clear-eyed portrait of a rural South and an African-American reality that are rarely depicted." - Boston Globe for Where the Line Bleeds
Bloomsbury USA, 9781608196265, 288pp.
Publication Date: April 24, 2012
About the Author
Jesmyn Ward received her MFA from the University of Michigan and is currently a professor of creative writing at Tulane University. She is the author of the novels Where the Line Bleeds and Salvage the Bones, which won the 2011 National Book Award, and Sing, Unburied, Sing, which won the 2017 National Book Award. She is also the editor of the anthology The Fire This Time and the author of the memoir Men We Reaped, which was a finalist for the National Book Critics Circle Award. From 2008-2010, Ward had a Stegner Fellowship at Stanford University. She was the John and Renée Grisham Writer in Residence at the University of Mississippi for the 2010-2011 academic year. In 2016, the American Academy of Arts and Letters selected Ward for the Strauss Living Award. She lives in Mississippi.