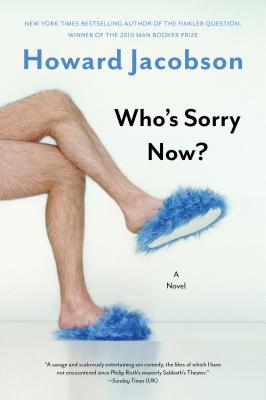 Who's Sorry Now? (Paperback)
A Novel
Bloomsbury USA, 9781608196869, 336pp.
Publication Date: July 23, 2013
* Individual store prices may vary.
Description
Marvin Kreitman, the luggage baron of South London, lives for sex. Or at least he lives for women. At present he loves four women--his mother, his wife Hazel, and his two daughters--and is in love with five more. Charlie Merriweather, on the other hand, nice Charlie, loves just the one woman, also called Charlie, the wife with whom he has been writing children's books and having nice sex for twenty years. Once a week the two friends meet for lunch, contriving never quite to have the conversation they would like to have--about fidelity and womanizing, and which makes you happier. Until today. It is Charlie who takes the dangerous step of asking for a piece of Marvin's disordered life, but what follows embroils them all, the wives no less than the husbands. And none of them will ever be the same again.
About the Author
Howard Jacobson was born in Manchester, England. His novels include The Mighty Walzer (winner of the Bollinger Everyman Wodehouse Prize), No More Mr. Nice Guy, Kalooki Nights (longlisted for the Man Booker Prize), The Finkler Question (winner of the 2010 Man Booker Prize), and most recently, Zoo Time. Jacobson lives in London.
Praise For Who's Sorry Now?: A Novel…
"[A] ribald, intelligent and sneakily tragic novel." —San Francisco Chronicle
"Comic genius." —Booklist Online
"This kind of schematic plotting might seem like the stuff of which Hollywood high-concept comedies are made. But Jacobson writes in a much looser vein and uses his situation to humorously examine various aspects of how we live now." —Publishers Weekly
"Jacobson is often likened to Philip Roth, but there's plenty of Isaac Bashevis Singer in [Who's Sorry Now]. Fans won't be disappointed." —Kirkus Reviews
"Nominally the fare of stage comedy, in Jacobson's adroit hands the stuff of farce also becomes the instrument of ruin. It is both funny and painful, the mixture of which this novelist is a master." —Haaretz
or
Not Currently Available for Direct Purchase