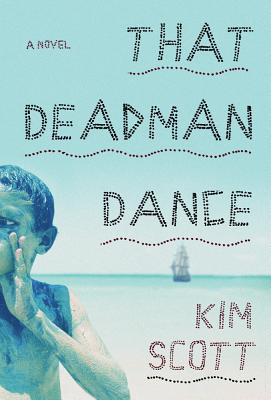 That Deadman Dance (Hardcover)
Bloomsbury Publishing PLC, 9781608197057, 353pp.
Publication Date: March 7, 2012
Description
Set in Western Australia in the first decades of the nineteenth century, That Deadman Dance is a vast, gorgeous novel about the first contact between the Aboriginal Noongar people and the new European settlers.
Bobby Wabalanginy is a young Noongar man, smart, resourceful, and eager to please. He befriends the European arrivals, joining them as they hunt whales, till the land, and establish their new colony. He is welcomed into a prosperous white family, and eventually finds himself falling in love with the daughter, Christine. But slowly-by design and by hazard-things begin to change. Not everyone is happy with how the colony is progressing. Livestock mysteriously start to disappear, crops are destroyed, there are "accidents" and injuries on both sides. As the Europeans impose ever-stricter rules and regulations in order to keep the peace, Bobby's Elders decide they must respond in kind, and Bobby is forced to take sides, inexorably drawn into a series of events that will forever change the future of his country.
That Deadman Dance is inevitably tragic, as most stories of European and native contact are. But through Bobby's life, Kim Scott exuberantly explores a moment in time when things could have been different, when black and white lived together in amazement rather than fear of the other, and when the world seemed suddenly twice as large and twice as promising. At once celebratory and heartbreaking, this novel is a unique and important contribution to the literature of native experience.
About the Author
Kim Scott was born in 1957 to a white mother and Aboriginal father. His first novel, True Country, was published in 1993. His second, Benang: From the Heart, won the 2000 Miles Franklin Award and the Western Australia Premier's Book Award. He has also published short stories and poetry. Scott currently lives in Western Australia with his wife and two children.
Praise For That Deadman Dance…
WINNER: Miles Franklin Award,Victorian Prize for Literature, Commonwealth Writers' Prize for the South East Asia and Pacific Region, Australian Literary Society Gold Medal, Adelaide Festival Award for Fiction, Adelaide Festival Premier's Award for Best Book
"Piquant and lyrical…The historical interaction between these two cultures in a changing 19th-century Australia is given full play in Scott's ambitious, elegiac storytelling." —
Publishers Weekly
"Scott's exuberant third novel is both an evocative paean to his Aboriginal roots and a meticulously researched account of early nineteenth-century encounters between his Noongar people, living on Australia's southwest coast, and newly arrived European settlers. Scott writes lyrically of this lush land and its initially naive inhabitants in this elucidating chronicle of early Native confrontations." —
Booklist
"The truth of all indigenous peoples is in this book. Never has a first contact story been so true and powerful with its happiness and heartbreak all wound up together in one insightful, potent novel. Kim Scott's words are like stones that strike together and create fire. Yet they remain graceful as they strike. So perfectly written, so deeply filled with real history,
That Deadman Dance
is the best new novel by a native writer I have seen in a long time." —
Linda Hogan, author of Mean Spirit and People of the Whale
"An enchanting and authentic book, giving us an insider's view of Australia before it was Australia . Enormously readable, humane, proud, and subtle." —
Thomas Keneally, winner of the Man Booker Prize, author of Schindler's List and A Commonwealth of Thieves
"A subtle portrayal of cross-cultural contact . . . Scott is an assiduous researcher and a deep thinker . . . But in
That Deadman Dance
, it is the author's imagination and his graceful prose that shine brightest . . . [A] compelling and beautifully constructed novel." —
Australian Book Review
"An extraordinary work, both realist and visionary . . . Scott's scope is vast and his way of telling complex . . .
That Deadman Dance
is a novel to read, recite, and reread."
—Sunday Morning Herald
"A writer of arresting talent . . . Scott's fiction is innovative but inspired by a passion for truth." —
The Australian
"Extraordinary . . . Scott's prose shimmers. This is a book that demands to be savoured . . . Scott's flawlessly written tale adds both meaning and depth to this deeply Australian story." —
Bookseller + Publisher (AU)
"[
That Deadman Dance
]
is a strong dramatisation of a consciousness poised at the intersection of magical and materialist cultures . . . It is a book of lyrical energies, held in check by a realistic sense of history, which balances the elegy for what we know was lost with possibilities of mutual understanding that have always been there." —
from the
citation for the regional Commonwealth Writers' Prize
Coverage from NPR
Advertisement