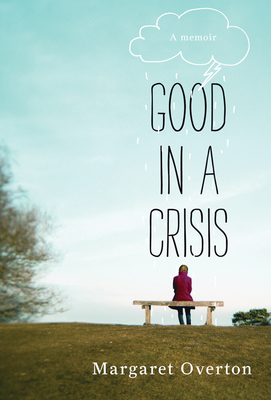 Good in a Crisis (Hardcover)
A Memoir
Bloomsbury Publishing PLC, 9781608197644, 256pp.
Publication Date: January 31, 2012
* Individual store prices may vary.
Description
Honest, hopeful, hilarious the smartest, most knowing account of a woman and the calamities of midlife since Nora Ephron's wryly humorous "Heartburn."
During the four years of physician Margaret Overton's acrimonious divorce, she dated widely and indiscriminately, determined to find her soul mate and live happily ever after. But then she discovered she had a brain aneurysm. She discovered it at a particularly awkward moment on a date with one of many Mr. Wrongs.
"Good in a Crisis" is Overton's laugh-out-loud funny story of dealing with the most serious of life's problems: loss of life, loss of love, loss of innocence. It's about spirituality, self-delusion, even sheer stupidity. It's written from a physician's perspective, but it's not about medicine, per se; it's about coming of age in adulthood, an effort to help others through the awful events that can cluster in midlife. She does this with laughter and the recognition that you may come out the other end, as Overton did, definitely humbled... and only slightly smarter.
About the Author
Margaret Overton is an anesthesiologist with an MFA in writing from the School of the Art Institute of Chicago. Her work has appeared in the "Chicago Tribune Sunday Magazine" and "Creative Nonfiction." She lives in Chicago, and "Good in a Crisis" is her first book.
Praise For Good in a Crisis: A Memoir…
"'Men might find you attractive, but only until they find out how smart you are.'  This unhusbandly remark will resonate with a great many women who've felt it even if they haven't heard it in so many words.  It's typical of the fierce candor Margaret Overton summons – along with an intact sense of humor and a doctor's eye for detail – to tell the story of how she survived a perfect storm of disasters and ended up stronger, wiser and ready for a kinder future."—Rosellen Brown
"
Good in a Crisis
is a riotous romp through the messy, confusing, wonderful labyrinth of life.  If you don't laugh, cry, sing, and shout while reading this book, call the coroner because you're already dead.  Oh, and I'm nominating Overton for sainthood.  She earned it."
—Larry Dossey, M.D., author, The Power of Premonitions; executive editor, Explore: The Journal of Science and Healing
"What a story. Margaret Overton's
Good in A Crisis
is one harrowing episode after another. But as this grief-stricken anesthesiologist recounts her pain--of divorce, of illness, of bad dates and worse--she keeps tapping us right in the funny bone. The effect is quite moving and startling."
—James McManus, author of Positively Fifth Street
"Margaret Overton is a truly funny,  nervy, and insightful writer.  Despite her personal losses, she and her wonderful memoir are both winners. I love
Good in a Crisis
! "
—Hilma Wolitzer, author of An Available Man 
 "[A] smart and clear-eyed narrative of one woman's midlife divorce…. Overton managed to overcome her many trials as she imparts with humor and some high-handed poise."
—Publishers Weekly
"[A] grimly hilarious journey…. brutally funny reading about midlife coming-of-age."
—Kirkus Reviews
or
Not Currently Available for Direct Purchase