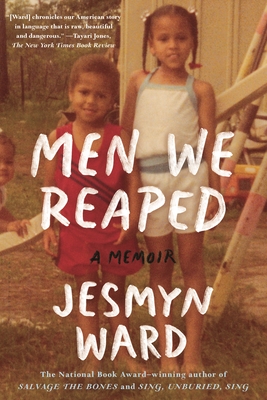 Men We Reaped
A Memoir
Paperback

* Individual store prices may vary.
Other Editions of This Title:
Hardcover (9/17/2013)
October 2013 Indie Next List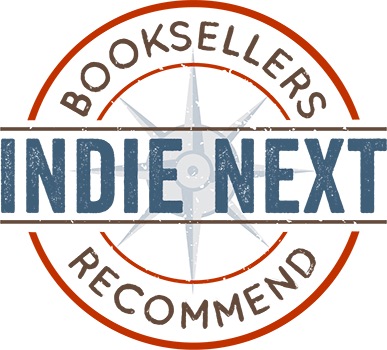 "Men We Reaped is one of the rare nonfiction books that seem destined to become a literary classic. National Book Award-winner Ward intertwines the story of her life growing up poor and black in rural coastal Mississippi with the lives of five young men she was close to -- including her brother -- who died within a two-year span soon after she finished college. Ward writes with fire and passion as she captures the day-to-day systemic injustices and struggles that she and her family faced. Also clear is the deep love and roots that tie her to the people and place where she was raised. This book will break your heart, make you think, and get you angry. In the tradition of I Know Why The Caged Bird Sings, this is memoir at its finest."
— Caitlin Caulfield, Odyssey Bookshop, South Hadley, MA
View the List
Description
Named one of the Best Books of the Century by New York Magazine

Two-time National Book Award winner Jesmyn Ward (Salvage the Bones, Sing, Unburied, Sing) contends with the deaths of five young men dear to her, and the risk of being a black man in the rural South.

"We saw the lightning and that was the guns; and then we heard the thunder and that was the big guns; and then we heard the rain falling and that was the blood falling; and when we came to get in the crops, it was dead men that we reaped." —Harriet Tubman

In five years, Jesmyn Ward lost five young men in her life—to drugs, accidents, suicide, and the bad luck that can follow people who live in poverty, particularly black men. Dealing with these losses, one after another, made Jesmyn ask the question: Why? And as she began to write about the experience of living through all the dying, she realized the truth—and it took her breath away. Her brother and her friends all died because of who they were and where they were from, because they lived with a history of racism and economic struggle that fostered drug addiction and the dissolution of family and relationships. Jesmyn says the answer was so obvious she felt stupid for not seeing it. But it nagged at her until she knew she had to write about her community, to write their stories and her own.

Jesmyn grew up in poverty in rural Mississippi. She writes powerfully about the pressures this brings, on the men who can do no right and the women who stand in for family in a society where the men are often absent. She bravely tells her story, revisiting the agonizing losses of her only brother and her friends. As the sole member of her family to leave home and pursue higher education, she writes about this parallel American universe with the objectivity distance provides and the intimacy of utter familiarity. A brutal world rendered beautifully, Jesmyn Ward's memoir will sit comfortably alongside Edwidge Danticat's Brother, I'm Dying, Tobias Wolff's This Boy's Life, and Maya Angelou's I Know Why the Caged Bird Sings.
Praise For Men We Reaped: A Memoir…
"[A] torrential, sorrowing tribute to five young black men . . . Ward tells their stories with tenderness and reverence; they live again in these pages. . . . This work of great grief and beauty renders them individual and irreplaceable." - New York Times, 50 Best Memoirs

"Men We Reaped reaffirms Ms. Ward's substantial talent. It's an elegiac book that's rangy at the same time. She thinks back about her brother, and about her old dead friends, and about their nighttime adventures in cars. Then she declares, 'I don't ride with anyone like that anymore.'" - Dwight Garner, New York Times

"Jesmyn Ward left her Gulf Coast home for education and experience, but it called her back. It called on her in most painful ways, to mourn. In Men We Reaped, Jesmyn unburies her dead, that they may live again. And through this emotional excavation, she forces us to see the problems of place and race that led these men to their early graves. Full of beauty, love, and dignity, Men We Reaped is a haunting and essential read." - Natasha Trethewey, US Poet Laureate , author of THRALL and NATIVE GUARD, winner of the Pulitizer Prize

"An assured yet scarifying memoir by young, supremely gifted novelist [Jesmyn] Ward... With more gumption than many, Ward battled not only the indifferent odds of rural poverty, but also the endless racism of her classmates... A modern rejoinder to Black Like Me, Beloved and other stories of struggle and redemption - beautifully written, if sometimes too sad to bear." - Kirkus Reviews (starred review)

"Jesmyn Ward is simply sui generis. I am reminded of Miles Davis' quote: 'Don't play what's there, play what's not here,' after reading her memoirMen We Reaped. This is one might virtuosic, bluesy hymn. Beautiful."- Oscar Hijuelos, author of THOUGHTS WITHOUT CIGARETTES

"Jesmyn Ward is an alchemist. She transmutes pain and loss into gold. Men We Reaped illustrates hardships but thankfully, vitally, it's just as clear about the humor, the intelligence, the tenderness, the brilliance of the folks in DeLisle, Mississippi. A community that's usually wiped off the literary map can't be erased when it's in a book this good." - Victor LaValle, author of THE DEVIL IN SILVER

"Men We Reaped is a fiercely felt meditation on the value of life that at once reminds us of its infinite worth and indicts us - as a society - for our selective, casual complicity in devaluing it. Ward's account of these losses is founded in a compelling emotional honesty, and graced with moments of stark poetry." - Peter Ho Davies, author of THE WELSH GIRL

"Jesmyn Ward returns to the world of her first two books, but here in the mode of non-fiction. A clear-eyed witness to the harrowing stories of 'men we reaped,' she quickens the dead and brings them, vividly alive again. An eloquent, grief-steeped account." - Nicholas Delbanco, author of LASTINGNESS: The Art of Old Age

"Jesmyn Ward's memoir is a miracle. In it, she writes with such clarity and beauty that her discoveries and revelations could very well change the way her readers understand the world. She also makes the unbearable nearly bearable with her poetic prose and her life-affirming passion. This is fierce, brave exploration, but it is also art - timeless, universal, and unrelentingly inspired." - Laura Kasischke, author of THE RAISING

"This is a beautifully written homage, with a pathos and understanding that come from being a part of the culture described." - Booklist

"Jesmyn Ward's heart-wrenching new memoir, Men We Reaped, is a brilliant book about beauty and death. The beauty is in the bodies and the voices of the young men she grew up with in the towns of coastal Mississippi, where a kind of de facto segregation persists." - LA Times

"Ward has a soft touch, making these stories heartbreakingly real through vivid portrayal and dialogue." - Publishers Weekly

Winner of the National Book Award, Winner of the ALA Alex Award, Finalist for the NYPL Young Lions Literary Award, Finalist for the Dayton Literary Peace Prize, Nominee for the IMPAC Dublin Literary Award. - Salvage the Bones

"The novel's hugeness of heart and fierceness of family grip and hold on like [a] pit bull." - O, the Oprah Magazine on Salvage the Bones

"Searing.... Despite the brutal world it depicts, Salvage the Bones is a beautiful read. Ward's redolent prose conjures the magic and menace of the southern landscape." - Dallas Morning News

"Ward uses fearless, toughly lyrical language to convey this family's close-knit tenderness, the sheer bloody-minded difficulty of rural African American life...You owe it to yourself to read this book." - Library Journal on Salvage the Bones

"Salvage the Bones is an engaging novel that, on the surface, seems like a sorrowful tale of a broken household, yet holds beneath it the cherished story of family and loyalty." - The Root

"Men We Reaped is an important, and perhaps essential, book, in large part because this accomplished and deservedly lauded novelist somehow summoned the strength to bring us all home with her to the white-hot center of her pain, to the place where that wolf resides." - San Francisco Chronicle

"The good news, at least for readers, is that Ward tells a rotten fucking story fucking brilliantly. Her prose is conversational and unadorned. It's deceptively simple, until a moment of wrenching tragedy - or surprisingly often, one of astounding beauty - arrives with dangerous propulsion, knocking you off the foot that had seemed to care." - Willamette Weekly

"Ward creates nuanced and loving portraits of African-American men and boys...a must read." - The Dallas Morning News

"At a time when many claim America has moved into a post-racial era...Ward uses her family history to reach a personal, yet universal, understanding of the effects that race, class, and gender have had on her life, her community, and her generation." - BUST
Bloomsbury USA, 9781608197651, 272pp.
Publication Date: September 16, 2014
About the Author
Jesmyn Ward received her MFA from the University of Michigan and is currently a professor of creative writing at Tulane University. She is the author of the novels Where the Line Bleeds and Salvage the Bones, which won the 2011 National Book Award, and Sing, Unburied, Sing, which won the 2017 National Book Award. She is also the editor of the anthology The Fire This Time and the author of the memoir Men We Reaped, which was a finalist for the National Book Critics Circle Award. From 2008-2010, Ward had a Stegner Fellowship at Stanford University. She was the John and Renée Grisham Writer in Residence at the University of Mississippi for the 2010-2011 academic year. In 2016, the American Academy of Arts and Letters selected Ward for the Strauss Living Award. She lives in Mississippi.