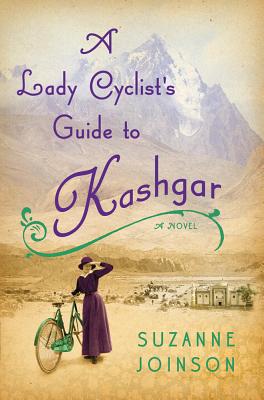 A Lady Cyclist's Guide to Kashgar
A Novel
Hardcover

* Individual store prices may vary.
Other Editions of This Title:
Compact Disc (5/22/2012)
MP3 CD (5/22/2012)
Paperback (4/30/2013)
MP3 CD (5/22/2012)
Compact Disc (5/22/2012)
Compact Disc (5/22/2012)
Paperback (3/1/2013)
Hardcover, Large Print (9/26/2012)
Compact Disc (5/22/2012)
June 2012 Indie Next List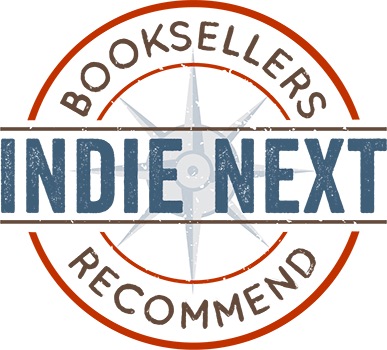 "Two worlds collide with the discovery of a mysterious inheritance. On one side of the globe in the 1920s, three young women embark on an adventure along the famous Silk Road. On the other side of the world in present day London, two young strangers bond over a beautiful illustration with a history. Decades of family tradition and mystery become unraveled as the stories come crashing together."
— Morgan Kiedrowski, Next Chapter Bookshop, Mequon, WI
View the List
Description
It is 1923. Evangeline (Eva) English and her sister Lizzie are missionaries heading for the ancient Silk Road city of Kashgar. Though Lizzie is on fire with her religious calling, Eva's motives are not quite as noble, but with her green bicycle and a commission from a publisher to write A Lady Cyclist's Guide to Kashgar, she is ready for adventure.
In present day London, a young woman, Frieda, returns from a long trip abroad to find a man sleeping outside her front door. She gives him a blanket and a pillow, and in the morning finds the bedding neatly folded and an exquisite drawing of a bird with a long feathery tail, some delicate Arabic writing, and a boat made out of a flock of seagulls on her wall. Tayeb, in flight from his Yemeni homeland, befriends Frieda and, when she learns she has inherited the contents of an apartment belonging to a dead woman she has never heard of, they embark on an unexpected journey together.
A Lady Cyclist's Guide to Kashgar explores the fault lines that appear when traditions from different parts of an increasingly globalized world crash into one other. Beautifully written, and peopled by a cast of unforgettable characters, the novel interweaves the stories of Frieda and Eva, gradually revealing the links between them and the ways in which they each challenge and negotiate the restrictions of their societies as they make their hard-won way toward home. A Lady Cyclist's Guide to Kashgar marks the debut of a wonderfully talented new writer.
Praise For A Lady Cyclist's Guide to Kashgar: A Novel…
"The dramatic opening of Suzanne Joinson's thrilling and densely plotted first novel offers only a suggestion of the tumult to come…. Joinson, who has herself traveled widely on behalf of the British council, controls her narrative with skill: this is an impressive debut, its prose as lucid and deep as a mountain lake. Joinson also has a gift for evoking finely calibrated shifts of feeling… [she] illuminates her narrative with a playfulness that borders on the Gothic…. Through Frieda and Eva and their companions, Joinson explores notions of freedom, rootlessness, dislocation – any writer's reliable arsenal. But she makes these themes her own." —Sara Wheeler, The New York Times Book Review
"At its heart, this exquisite novel celebrates the gifts that travel into far-off cultures confers: the displacements that throw into resilient relief our transcendent human connections." —National Geographic Traveler, Book of the Month
"Charming." —O: The Oprah Magazine
"Having traveled to Asia and the Middle East while working for the British council, Joinson knows what it's like to be a stranger far from home. And she's captured that feeling, often poetically, in her debut." —Melissa Maerz, Entertainment Weekly
"It takes less than a page for Suzanne Joinson to seize your attention…. there is so much here that is wonderful: the author's crisp, uncluttered story-telling, her graceful prose, and her ability to inhabit the character of a young woman in 1924 and a contemporary young woman with equal depth and ease. It is an impressive first novel." —Nan Goldberg, The Boston Globe
"An astonishing epic – colonial-era travel combined with a modern meditation on where we belong and how we connect in the world – I could not put it down." —Helen Simonson, bestselling author of Major Pettigrew's Last Stand
"An interesting and unique juxtaposition of times and experiences that lingers and invites reflection." —Robin Vidimos, The Denver Post
"Suzanne Joinson beckons readers with lush, evocative prose, yet never lets her gift for poetry interfere with a good story--or, to be more precise, two good stories…. Readers of A Lady Cyclist's Guide to Kashgar are certain to enjoy a literary journey that is not unlike the best bicycle ride--invigorating and challenging, with plenty of hills, vales and scenic views to keep one's blood pumping and spirits soaring." —Karen Cullotta, BookPage
"Ms. Joinson layers her basic narrative with references to religious hypocrisy, cultural ignorance and sexual gamesmanship, throwing in for good measure Arabic ornithological mythology, bicycling tips for the novice female rider, and the dangers of cult worship. . . . Ms. Joinson succeeds in keeping us moving and takes us to places very far away before we reach the end of this immensely satisfying story." —Norman Powers, New York Journal of Books
"A haunting, original, and beautifully written tale that conveys a sense of profound alienation and of other realities." —Paul Torday, bestselling author of Salmon Fishing in the Yemen
"Present and past meld into an exploration of conflicting traditions in an impressive debut…. An intriguing window into the difficulties of those who attempt to reach across cultural barriers." —Publishers Weekly, boxed review
"Beautifully written in language too taut, piercing, and smartly observed to be called lyrical, this atmospheric first novel immediately engages, nicely reminding us that odd twists of fate sometimes aren't that odd. Highly recommended." —Library Journal, starred review
"This complex and involving historical novel examines the idea of home, the consequences of exile, the connection between mother and daughter, and the power dynamics of sexual relationships." —Booklist
Bloomsbury USA, 9781608198115, 384pp.
Publication Date: May 22, 2012
About the Author
Suzanne Joinson works in the literature department of the British Council, and regularly travels widely across the Middle East, North Africa, China and Europe. In 2007 she won the New Writing Ventures Award for Creative Non-Fiction for 'Laila Ahmed'. She is studying for a PhD in Creative Writing at Goldsmiths, University of London, and lives by the sea on the South Coast of England.
www.suzannejoinson.com
@suzyjoinson
or
Not Currently Available for Direct Purchase