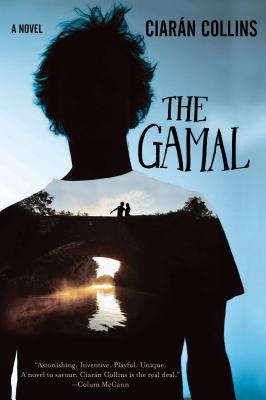 The Gamal (Paperback)
A Novel
Bloomsbury USA, 9781608198757, 480pp.
Publication Date: July 23, 2013
* Individual store prices may vary.
August 2013 Indie Next List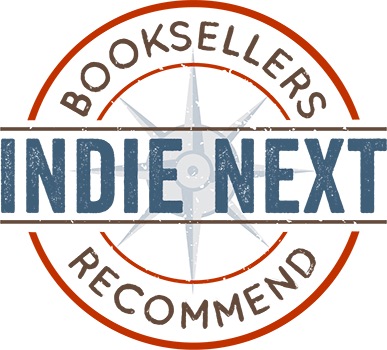 "Charlie McCarthy has always been different. For the inhabitants of Ballyronan, a tiny Irish village, Charlie is the Gamal, the village idiot, the fool. But Charlie observes and has an incredible memory. And when something terrible happens to his best friends, James and Sinead, Charlie goes into shock. As a cathartic exercise, his doctor asks him to write his version of the events. Sometimes funny, sometimes moving, Charlie's testimony jumps from the present to the past and back again, wanders and gets lost, reflecting Charlie's confused and troubled mind. The Gamal is a highly original and heartbreaking story with an unforgettable narrator whose voice is like no other."
— Pierre Camy, Schuler Books & Music, Grand Rapids, MI
View the List
Description
Meet Charlie. People think he's crazy. But he's not. People think he's stupid. But he's not. People think he's innocent...
He's the Gamal.
Charlie has a story to tell, about his best friends Sinead and James and the bad things that happened. But he can't tell it yet, at least not 'til he's worked out where the beginning is.
Is the beginning long ago when Sinead first spoke up for him after Charlie got in trouble at school for the millionth time? Or was it later, when Sinead and James followed the music and found each other? Or was it later still on that terrible night when something unspeakable happened after closing time and someone chose to turn a blind eye?
Charlie has promised Dr Quinn he'll write 1,000 words a day, but it's hard to know which words to write. And which secrets to tell.
This is the story of the dark heart of an Irish village, of how daring to be different can be dangerous, and how there is nothing a person will not do for love.
Exhilarating, bitingly funny and unforgettably poignant, this is a story like no other. This is the story of the Gamal.
About the Author
Ciarán Collins was born in County Cork in 1977. He teaches English in a school in West Cork. The Gamal is his first novel.
Praise For The Gamal: A Novel…
"The narrator of Ciaran Collins's remarkable first novel, The Gamal, has been encouraged by a mental health professional to write his story for therapeutic purposes. Charlie McCarthy, 25, is known in the West Cork village of Ballyronan as "the gamal," short for "gamalog," a term for a fool or simpleton rarely heard beyond the Gaeltacht regions of Ireland. He is in fact a savant, a sensitive oddball whose cheeky, strange, defiant and witty monologue is as disturbing as it is dazzling… The novel's greatest gift is the playful language that celebrates the thrill and desperation of living in this small country town." —New York Times Book Review
"Astonishing. Inventive. Playful. Unique. A novel to savour. Ciarán Collins is the real deal" —Colum McCann
"Perfectly captures the joys and sorrows of adolescence and the maddening claustrophobia of a small Irish village. Its nearest literary ancestor would be The Catcher in the Rye" —Edna O'Brien
"In his first novel, Collins has done a masterful job of creating a memorable voice for his narrator and situations that are haunting in their poignancy and sadness. As characters, Sinead and James are as well crafted as Charlie himself, and all their lives and stories are unforgettable. The Gamal is an extraordinarily accomplished debut." —Booklist (starred review)
"A brilliant, baffling, and twisted riff on Shakespeare's Romeo and Juliet that readers will not be able to put down." —Library Journal (starred review)
"A new literary star." —Irish Echo
"[A] remarkable debut novel… Once in a while a novel from Ireland appears that has the power to make you reassess how you think and feel about the country. This year that head turning distinction belongs to Ciaran Collins, 35, the working school teacher whose debut novel The Gamal has garnered more praise in six months that most authors hear in a lifetime…There's more than a hint of The Catcher in the Rye at work in this absorbing tale, but Collins has the skill to make you welcome the comparison. The fact is The Gamal describes Irish rural life and manners so evocatively that you'll be spellbound from the first to last page… With a writing style that at times faintly echoes Roddy Doyle's and Pat McCabe's, Collins is still very much his own man, an immensely assured writer confident of his narrative gifts and in his ability to beguile the reader, making The Gamal one of the best debuts I have read in a decade…A tragicomic awareness has shaped Collins' hilarious and terrifying new novel, the first truly accomplished work of post-collapse Ireland. In The Gamal he holds up a bright polished mirror and shows us our own faces." —Irish Voice
"Funny, smart, and warm, here's a voice that will catch you by surprise." —David Vann
"Brilliant, a sign of more inventive things to come from a writer with powerful imagination, empathy, and a cutting sense of humor… The Gamal is a riveting, sometimes terrifying, and heartbreaking look at insidious small-town jealousy and the things people do for love." —Irish America
"People have compared [The Gamal] to Roddy Doyle, Patrick McCabe and Paul Murray but it has an energy, a range and a confidence all of its own . . . . Astonishing . . . Collins will go on and produce a career of wonderful work." —Evie Wyld, Flavorwire
"A ferocious, heartbreaking confessional with a real voice." —Kirkus Review
or
Not Currently Available for Direct Purchase