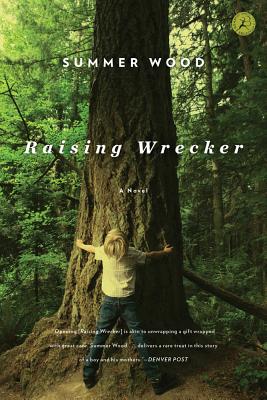 Raising Wrecker (Paperback)
A Novel
Bloomsbury USA, 9781608199723, 304pp.
Publication Date: September 4, 2012
* Individual store prices may vary.
Description
Wrecker is born in 1965 in flower-powered San Francisco. By his third birthday, his mother has landed in prison and he's been taken by the state. So when an uncle claims the boy and brings him to a place called Bow Farm, Wrecker is scared and angry and quick to cause chaos. Here among the California redwoods, a clan of eccentrics will come together to raise one remarkable child, and feel themselves transformed. Charting two decades of an unconventional family, Raising Wrecker celebrates the highs and lows, joys and pains, of real and ragged love.
About the Author
Summer Wood is the author of Arroyo. In 2007 she received the Gift of Freedom Award from A Room of Her Own Foundation for her work on Raising Wrecker. She teaches writing at the University of New Mexico's Taos Summer Writers' Conference, and in 2009 she directed the first NEA Big Read in Taos. She has lived with her family in Taos for the past twenty years. Visit her website at summerwoodwrites.com