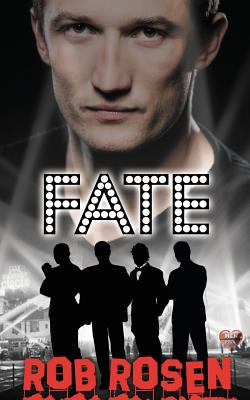 Fate (Paperback)
MLR Press, 9781608209965, 262pp.
Publication Date: November 11, 2015
* Individual store prices may vary.
Description
Eddie is in love. The problem is, Eddie's in love with four men... four men simultaneously, that is. But who does Eddie love more? And can the heart feel for that many men equally? Ah, but it does have four chambers, so four seems the most logical choice... at least, of course, to Eddie. Paula is Eddie's famous mom. One by one, each of his lovers comes to work for her, their lives so connected that if one of them itches, another one scratches. But who will wind up with whom in this comedic tale of life and love and friendship? In the end, it's up to fate to decide what none of them could possibly have seen coming. All the perfect kisses, love and laughter, sex and happily-ever-afters of a great romance novel, times four. -- Martha Davis, author of Dirty Fate asks provocative questions about the nature, and capacity, of love. A thought-provoking, tears-and-laughter gem that deserves a look -- Rick R. Reed, award-winning author of Dinner at Home and Blink Don't even try to resist diving head first into Rob Rosen's latest novel, a witty, wonderful ride through the chaos of friendship and family. Gayer than Oprah, as his protagonist quips, Fate is ripe with fearless joy as only Rosen can write it. -- Salome Wilde, editor of Shakespearotica: Queering the Bard.