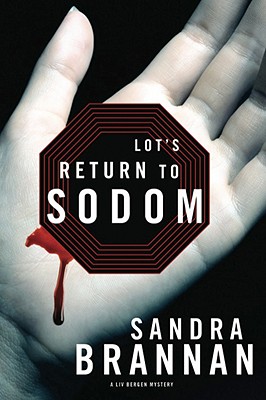 Lot's Return to Sodom (Paperback)
Greenleaf Book Group, 9781608321193, 318pp.
Publication Date: June 1, 2011
Description
Sharp-witted Liv Bergen can't avoid becoming embroiled in murders, it seems. Her family's hometown of Sturgis, South Dakota, is quickly becoming the Sodom of the Black Hills during the dog days of summer as it hosts the infamous rally of grizzled hard-core motorcycle bikers--half a million of them. Crime comes too close for comfort when Liv must solve the mystery of a beautiful young townie to clear her brother's name.
Liv witnesses the vile death of another young woman, and during her investigation of both crimes she attracts the uninvited attentions of the menacing leader of Lucifer's Lot--the baddest of the bad biker gangs. Her quick wit and pragmatic thinking are all that stands between her and certain elimination.
FBI agent Streeter Pierce is back on the trail, working undercover to find the murderer and a shadow criminal called the Crooked Man. When he and Liv cross paths, sparks are flying, literally.
Advertisement