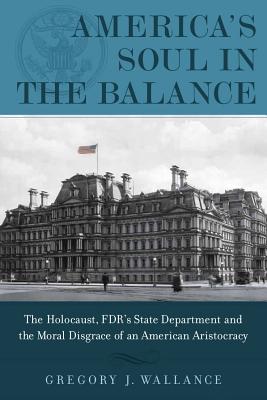 America's Soul in the Balance
The Holocaust, FDR S State Department, and the Moral Disgrace of an American Aristocracy
Hardcover

* Individual store prices may vary.
Description
At the height of World War II, lawyers in the U.S. Treasury Department discovered that the highly educated, patrician diplomats in the State Department had covered up reports of the Nazi extermination scheme and then blocked the rescue of 70,000 Romanian Jews forcibly marched into the Nazi-conquered Ukraine and left to die of starvation and disease. The Treasury lawyers charged the diplomats with being accomplices of Hitler. The outrage of the Treasury lawyers tough-minded New Dealers from Christian, middle-class backgrounds at the State Department's complicity in genocide precipitated a titanic intergovernmental battle. The stakes were nothing less than the fates of countless European Jews (symbolized by an orphaned girl's struggle for survival in Transnistria), the historical reputation of FDR, and the soul of America itself.A lawyer and human rights activist and the author of "Two Men Before the Storm," (about the Dred Scott case), Mr. Wallance uses rarely cited archival documents, memoirs, diaries, and transcripts to construct this gripping, nonfiction Washington political thriller that is a sober warning to world leaders hesitating in the face of genocide.
Greenleaf Book Group Press, 9781608322930, 320pp.
Publication Date: April 17, 2012
About the Author
Gregory J. Wallance is a lawyer and writer in New York City. He is the author of "Papa s Game," which received a nonfiction nomination for an Edgar Allan Poe Award, and "Two Men Before the Storm," " "about the Dred Scott case, which the" Boston Globe "called an evocative historical novel. He has traveled to countries on several continents on human rights missions for, among others, Amnesty International and Helsinki Watch, and he was a producer of the HBO film "Sakharov," starring Jason Robards and Glenda Jackson. He has written numerous articles and op eds for the" New York Times "and the" Wall Street Journal," is quoted frequently in major newspapers, and has appeared as a commentator on CNN, Fox News, Court TV, MSNBC, C-SPAN, and NBC s "The Today Show." "
or
Not Currently Available for Direct Purchase