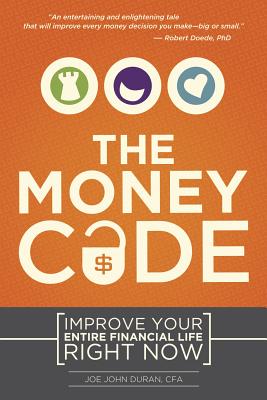 The Money Code (Paperback)
Improve Your Entire Financial Life Right Now
Greenleaf Book Group, 9781608324354, 153pp.
Publication Date: January 22, 2013
* Individual store prices may vary.
Description
FROM THE NEW YORK TIMES BESTSELLER
Does it seem like there is never enough money to do everything you want?
Do you want to feel confident about the financial decisions you make?
Have you ever felt frustrated talking about money with your loved ones?
You are not alone. Unfortunately, most of us were never taught how to think and communicate about money. The Money Code is a modern tale of one person's journey to uncover the five secrets to living his one best financial life. Through his voyage, you will learn how to:
- Prevent bad decisions about money
- Identify your Money Mind Fear, Happiness, or Commitment and how it affects every financial decision you make
- Use a custom checklist to improve your entire financial life
- Clearly discuss decisions about money with the ones you love
- Finally take control of your financial life

About the Author
Joe John Duran is a three-time author and founding partner of United Capital, which consistently ranks as one of the nation's fastest-growing wealth counseling firms. He previously served as president of GE Private Asset Management. From CNBC to CNN, Joe regularly provides financial commentary on TV. He has been profiled in numerous publications, including the New York Times and SmartMoney. Joe holds the Chartered Financial Analyst (CFA) designation and earned MBA degrees from Columbia University and UC Berkeley. He lives in Laguna Beach, California, with his wife, Jennifer, and their three precious daughters.