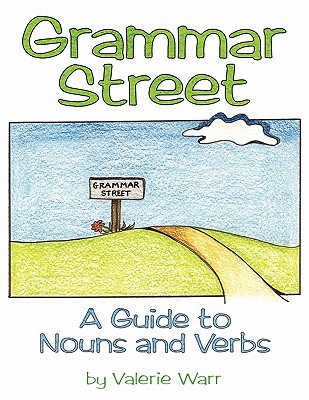 Grammar Street (Paperback)
A Guide to Nouns and Verbs
Dog Ear Publishing, 9781608445875, 30pp.
Publication Date: November 29, 2010
* Individual store prices may vary.
Description
Grammar Street, a guide to teaching nouns and verbs to young learners, contains a series of mnemonic devices which give students multiple ways to remember the rudiments of grammar. Teachers are able to hook students' interest through drawings, voices, and stories about the citizens of Grammar Street. Intended for incorporation into the existing curriculum, Grammar Street adds a creative component to English instruction and includes plans for convenient forms of student application. Children understand English more readily when connected to familiar and concrete concepts such as streets and families. Only with a strong understanding of nouns and verbs are students ready to embrace the detailed rules and irregularities of the English language. Grammar Street provides stories and illustrations which leave many students looking forward to grammar lessons while increasing their ability to remember the functions of nouns and verbs long after each lesson is taught. Meet the Author
Valerie Warr is a native of Fayette County, Georgia. After graduating from Fayette County High School in 2001, she pursued an associate's in middle grades education at Gordon College and a bachelor's at Georgia College and State University. While teaching at Fayetteville Intermediate School, Valerie also earned a master's in library media technology from the University of West Georgia. Valerie and her husband, Kevin, are active in church and enjoy spending time with family, attending Braves games, reading, and traveling. Meet the Illustrator
Tracy Turner was born in Savannah and raised in Fayette County, Georgia. After graduating from Fayette County High School in 1986 she met and married her husband Dale. They have three children, Austin, Trenton, and Madison. Tracy specializes in murals but also applies her artistic gifts in other ways. For the Grammar Street illustrations she used woodless color pencils on textured watercolor paper. Tracy enjoys studying the Bible, camping with her family, and reading.