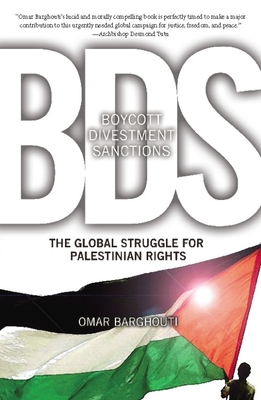 BDS: Boycott, Divestment, Sanctions: The Global Struggle for Palestinian Rights (Paperback)
Boycott, Divestment, Sanctions: The Global Struggle for Palestinian Rights
Haymarket Books, 9781608461141, 312pp.
Publication Date: March 15, 2011
Description
As international awareness of the apartheid nature of Israel grows, Omar Barghouti offers a manifesto for winning Palestinian civil rights.
About the Author
Omar Barghouti is an independent Palestinian commentator and human rights activist. He is a founding member of the Palestinian Campaign for the Academic and Cultural Boycott of Israel (PACBI) and the Palestinian Civil Society Boycott, Divestment and Sanctions (BDS) campaign against Israel. He holds a bachelor's and master's degrees in electrical engineering from Columbia University, NY, and a master's degree in philosophy (ethics) from Tel Aviv University.
Advertisement