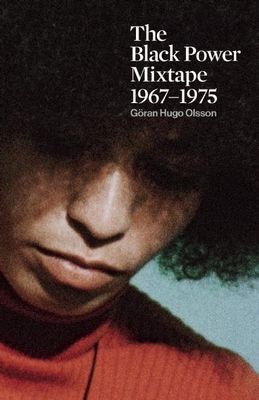 The Black Power Mixtape 1967-1975 (Paperback)
Haymarket Books, 9781608462964, 207pp.
Publication Date: February 25, 2014
* Individual store prices may vary.
or
Not Currently Available for Direct Purchase
Description
The Black Power Mixtape 19671975 is an extraordinary window into the black freedom struggle in the United States, offering a treasure trove of fresh archival information about the Black Power movement from 1967 to 1975 and vivid portraits of some of its most dynamic participants, including Angela Davis and Stokely Carmichael.
"This powerful book linked to the poignant film is a grand contribution to our understanding of contemporary America."
Cornel West.
About the Author
Danny Glover: Actor, producer and humanitarian Danny Glover has been a presence on screen and television for more than 25 years. As an actor, his film credits range from the Lethal Weapon franchise to smaller independent features, some of which Glover also produced, as he did The Black Power Mixtape film. Goran Olsson: Born in Sweden in 1965, Goran Olsson studied film at university and art school in Stockholm and subsequently worked as a documentary filmmaker and cinematographer. The Black Power Mixtape is his third feature film. Angela Davis: Angela Davis is an American political activist, scholar, and author. Davis was politically active during the late 1960s through the 1970s and was associated with the Communist Party USA, the Civil Rights Movement and the Black Panther Party. Davis was a political prisoner and is now a world-renowned scholar and author of Are Prisons Obsolete? Stokely Carmichel: Stokely Carmichel (1941-1998), later known as Kwame Ture, was a civil rights activist prominent in the Student Nonviolent Coordinating Committing (SNCC). Carmichel later coined the phrase "Black Power," publishing a book of the same name with Charles Hamilton in 1967."
Advertisement