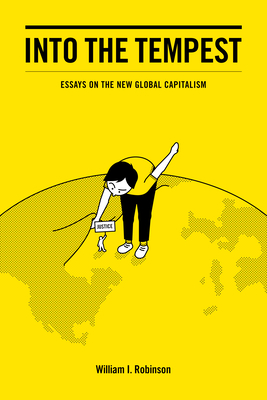 Into the Tempest (Hardcover)
Essays on the New Global Capitalism
Haymarket Books, 9781608465460, 330pp.
Publication Date: March 12, 2019
* Individual store prices may vary.
Description
In this critical new work, sociologist William I. Robinson offers an engaging and accessible introduction to his theory of global capitalism. He applies this theory to a wide range of contemporary topics, among them, globalization, the trans- national capitalist class, immigrant justice, educational reform, labor and anti-racist struggles, policing, Trumpism, the resurgence of a neo-fascist right, and the rise of a global police state. Sure to spark debate, this is a timely contribution to a renewal of critical social science and Marxist theory for the new century.
About the Author
William I. Robinson is professor of sociology at the University of California-Santa Barbara. He worked for a decade prior to entering academia as an investigative journalist in Central America and has lectured widely at universities around the world on the topics of the global economy, international politics, and contemporary world affairs. Among his many award-winning books are: Global Capitalism and the Crisis of Humanity (2014), Latin America and Global Capitalism: (2008), and A Theory of Global Capitalism (2004).