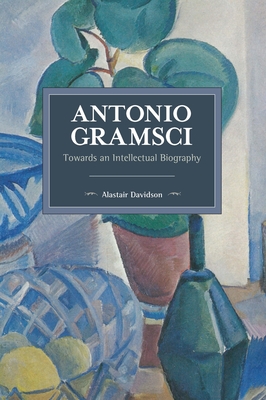 Antonio Gramsci (Paperback)
Towards an Intellectual Biography (Historical Materialism)
Haymarket Books, 9781608468256, 344pp.
Publication Date: February 20, 2018
* Individual store prices may vary.
Description
Few revolutionaries have a heritage so contested by rival groups as Antonio Gramsci. Many use his writings as 'sacred texts' for their own policies, and while others stress any differences with Lenin in order to prove Gramsci a 'rebel.' In this stirring biography, Davidson cuts through these sterile debates and instead focuses on Gramsci's own political and philosophical ideas.
About the Author
Alastair Davidson, Ph.D. (1966), Australian National University, is Professor Emeritus in Politics at Monash University. He has spent much of his life in Italy and explored the Sardinian background in some detail, as well as researched at the Gramsci Institute in Rome. He is the author of twenty books and hundreds of articles including The Theory and Practice of Italian Communism (Merlin Press, 1982); with Steve Wright eds., 'Never Give In' The Italian Resistance and Politics (Peter Lang, 1998); The Immutable Laws of Mankind: The Struggle for Universal Human Rights (Springer, 2012); Migration in the Age of Genocide: Law, Forgiveness and Revenge (Springer, 2015).