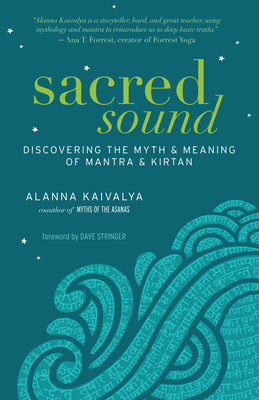 Sacred Sound (Paperback)
Discovering the Myth & Meaning of Mantra & Kirtan
New World Library, 9781608682430, 215pp.
Publication Date: April 15, 2014
* Individual store prices may vary.
Description
In yoga practice, mantra and kirtan (call-and-response devotional chanting) get short shrift in the West because they aren't well understood, though they are an integral part of almost every Eastern spiritual practice. They are designed to provide access into the psyche while their underlying mythology helps us understand how our psychology affects daily life. Sacred Sound shares the myths behind the mantras and kirtans, illuminating their meaning and putting their power and practicality within reach of every reader. Each of the twenty-one mantras and kirtans presented includes the Sanskrit version, the transliteration, the translation, suggestions for chanting, the underlying myth, and its modern-day implications. Based on Alanna Kaivalya's years of teaching and studying the myths and sacred texts, this book offers a way into one of the most life-changing aspects of yoga practice.
About the Author
Alanna Kaivalya, PhD, is coauthor of Myths of the Asanas, founder of The Kaivalya Yoga Method, and an internationally known teacher, author, and mythologist. In 2008 Yoga Journal recognized Alanna as one of the Top 21 Teachers Under 40. She travels the world teaching at conferences, workshops, and teacher trainings in The Kaivalya Yoga Method. She lives in New York City.