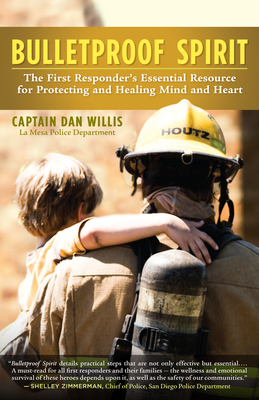 Bulletproof Spirit (Paperback)
The First Responder's Essential Resource for Protecting and Healing Mind and Heart
New World Library, 9781608682614, 248pp.
Publication Date: September 23, 2014
* Individual store prices may vary.
Description
If you are a police officer, firefighter, EMT, ER nurse, or soldier, or you love one -- this book can save your life Suicide, depression, anxiety, post-traumatic stress disorder (PTSD), substance abuse, and many more emotional and stress-related problems plague the first-responder community. Hundreds of thousands of these brave public servants have unwittingly become victims of the professions they once loved. However, the suffering that results from a professional life of sacrifice and service can be prevented and mitigated. As a law-enforcement veteran, police captain Dan Willis has witnessed the damage of emotional trauma and has made it his personal mission to safeguard and enhance the wellness and wholeness of police officers, firefighters, EMTs, emergency-room personnel, and soldiers. Bulletproof Spirit offers field-tested expertise designed to be used by all first responders -- and their families -- to heal themselves and continue serving with compassion and strength.
About the Author
For the past twenty-five years, Captain Dan Willis has been a police officer for the La Mesa Police Department near San Diego, California. He has served as homicide detective, SWAT commander, and instructor for the San Diego Public Safety Institute, the county's police academy, where he provides emotional-survival training. He lives in San Diego with his wife and two stepsons.