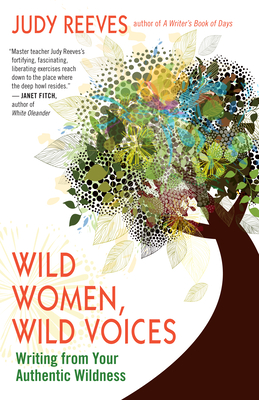 Wild Women, Wild Voices (Paperback)
Writing from Your Authentic Wildness
New World Library, 9781608682959, 264pp.
Publication Date: April 7, 2015
* Individual store prices may vary.
Description
Write to Celebrate, Heal, and Free the Wild Woman Within
In her years as a writing coach, Judy Reeves has found twin urges in women: they yearn to reclaim a true nature that resides below the surface of daily life and to give it voice. The longing to express this wild, authentic nature is what informs Reeves's most popular workshop and now this workshop in a book. Here, you will explore the stages that make up your life, from wild child, daughter/sister/mother, and loves and lovers, to creative work, friendships, and how the wise woman encounters death. Both intuitive and practical, Wild Women, Wild Voices responds to women's deep need for expression with specific and inspiring activities, exercises, and writing prompts. With true empathy, Reeves invites, instructs, and celebrates the authentic expression even the howl of the wild in every woman.
About the Author
Judy Reeves is a writer, teacher, and writing practice provocateur who has written four books on writing, including the award-winning A Writer s Book of Days. In addition to leading private writing groups, Judy teaches at UC San Diego Extension and at San Diego Writers, Ink, a nonprofit literary organization she cofounded."