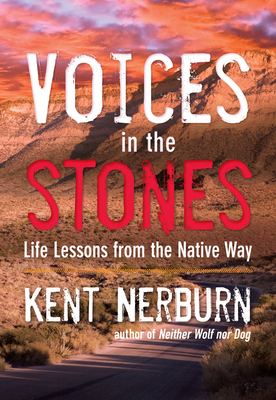 Voices in the Stones (Paperback)
Life Lessons from the Native Way
New World Library, 9781608683901, 192pp.
Publication Date: December 13, 2016
Description
Native Americans are lauded for their profound spirituality and deep understanding of the land. Kent Nerburn here draws on his three decades living and working among Native peoples to offer stories and reflections that reveal what the ways of Native Americans have to teach us all about giving, sharing, grieving, and celebrating. Nerburn takes readers inside a Native feast that highlights respect for elders, to a nearly forgotten Nez Perce battlefield, and to both the traditional burial of a young man and the reinterment of the ancient bones of two teen-aged girls. At a dusty roadside cafe he introduces us to an elder who remembers when his ancestors could talk to animals. Whether moving and dramatic, delightfully humorous, or all of the above, these vignettes remind us that as common children of a common land, we have much to learn from each other if only we have the heart to listen.

About the Author
A two-time winner of the Minnesota Book Award, Kent Nerburn is the author of thirteen books on spirituality and Native themes, including Chief Joseph and the Flight of the Nez Perce (featured on the History Channel), Neither Wolf Nor Dog, and The Wisdom of the Native Americans. He lives in Portland, OR.
Advertisement