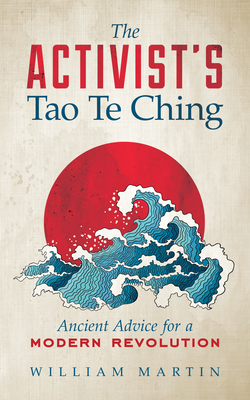 The Activist's Tao Te Ching
Ancient Advice for a Modern Revolution
Paperback

* Individual store prices may vary.
Description
Change and anger are in the air. Looking for answers to today's wrenching challenges, William Martin turns to the Tao Te Ching and finds that while Taoism is known for its quiet, enigmatic wisdom, the Tao can also have the cleansing force of a rushing river. Through his interpretation of this ancient Chinese text, Martin elucidates revolutionary messages condemning power-seeking and greed. He emphasizes that humans have a "natural virtue" that can help them heal the planet; shows how Taoism's simplicity can be subversive and its flexibility a potent force; and reassures that "when injustice is the rule, justice always lies in wait." Provocative and stirring, Martin's Tao flows within and through those who ride the waves of anger and frustration and gently guides them to true freedom. "We have learned the secret of transformation: Injustice feeds our determination. Hate increases our love. Wounds bring forth our healing, and fear uncovers our courage and serenity."
-- from The Activist's Tao Te Ching

New World Library, 9781608683925, 128pp.
Publication Date: May 10, 2016
About the Author
A student and teacher of Taoism, William Martin is the author of many bestselling books interpreting the Tao Te Ching. He lives with his wife, Nancy, in the hills of Northern California.