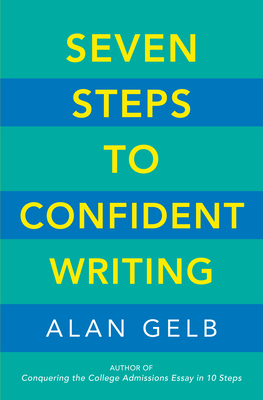 Seven Steps to Confident Writing (Paperback)
New World Library, 9781608685448, 272pp.
Publication Date: March 12, 2019
* Individual store prices may vary.
Description
Not everyone is a natural writer. In fact, most people don't think that much about writing until they're called upon to write something like an office memo or a wedding speech and find themselves paralyzed with self-doubt. Author and writing coach Alan Gelb specializes in helping anxious writers find their voice, drawing upon techniques that can improve anyone's writing, sometimes in a matter of days. His compact and easy-to-use guide demystifies the writing process and shows readers how to sculpt concise sentences, shape well-structured paragraphs, polish a final draft, and combat procrastination. Best of all, readers will see for themselves that writing is not an inborn talent but a skill that can be mastered with a bit of patience and perseverance.
About the Author
Alan Gelb is a writing coach, a communications consultant for higher education, and the author of the bestselling Conquering the College Admissions Essay in 10 Steps. His work has appeared in the New York Times, the Daily Beast, Next Avenue, and other publications.