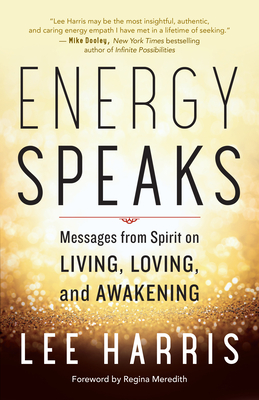 Energy Speaks (Paperback)
Messages from Spirit on Living, Loving, and Awakening
New World Library, 9781608685950, 272pp.
Publication Date: March 26, 2019
* Individual store prices may vary.
Description
A powerful new voice providing clear and direct guidance for personal transformation

Energy Speaks gives us a clear blueprint for growth and change. It provides practical guidance and inspiration on the things that matter most to us -- including love, sex, money, personal power, self-expression and purpose, emotional healing and well-being, and how to have peace with our families -- as well as more esoteric topics, such as how to invoke the help of our spirit guides and angels.

This empowering book is the work of a great emerging spiritual teacher. It is filled with tools that you can use to break free of limitations and transform your life.
About the Author
Lee Harris is a globally acclaimed intuitive medium, transformational leader, musician, and visual artist. In 2004, he began holding intuitive readings and channeling sessions in his home, and today he leads seminars and workshops throughout the world. A native of England, he is now based in California. Regina Meredith is a journalist and host of Gaia TV's Open Minds program.