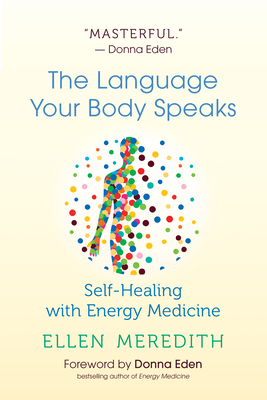 The Language Your Body Speaks (Paperback)
Self-Healing with Energy Medicine
New World Library, 9781608686759, 272pp.
Publication Date: May 5, 2020
* Individual store prices may vary.
Description
Energy healing is based on the premise that energy is our essence, that while our bodies appear solid, they are in fact a constantly swirling set of energetic exchanges. Ellen Meredith's innovative approach to energy medicine recognizes these exchanges as a language in itself. Speaking that language allows us to hear and understand what the body is telling us so that we can heal ailments and maintain optimal well-being. Though this communication may seem esoteric, it is actually a fundamental human skill, one we had as preverbal infants. The Language Your Body Speaks teaches readers to relearn it through simple experiments, meditations, exercises, and practices. The resulting dialogue amounts to an infallible internal guidance system that empowers anyone to read their physical and emotional symptoms and understand how to heal them. Learning to speak the body's language creates a potent, personalized path to not only healing but the realization of one's unique mind, body, and spirit potential.
About the Author
Ellen Meredith, DA, EEMAP, is an intuitive and energy medicine practitioner with over 35 years of experience. She has served on the faculty of energy medicine pioneer Donna Eden since 2010 and teaches energy healing techniques all over the world. Ellen lives in Marin County in California.Bestselling author Donna Eden is based in Ashland, Oregon.