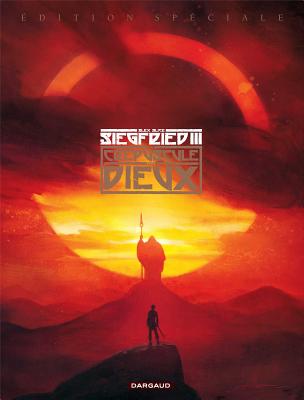 Siegfried, Volume 3 (Hardcover)
Twilight of the Gods
Archaia, 9781608864201, 176pp.
Publication Date: June 27, 2017
* Individual store prices may vary.
Description
A Hero Approaches. Alex Alice's Wagner-inspired graphic novel trilogy concludes Siegfried, born of the love between a mortal man and a Valkyrie, is a young orphan being raised by Mime, one of the last of the dwarf-goblin Nibelungs, in a dark forest with only wolves for friends and family. While his foster parent only wants to live in peace and solitude, Siegfried yearns to discover who his real parents were and live amongst his own kind, not knowing that Odin, father of the Norse gods, has a destiny planned for him.. The conclusion to master storyteller Alex Alice's Siegfried trilogy based off the old Norse legend and Wagner's Ring of the Nibelung opera cycle, in which young Siegfried must face the great Dragon Fafnir, guardian of the Rheingold, and fight for the survival of the Land of Men.