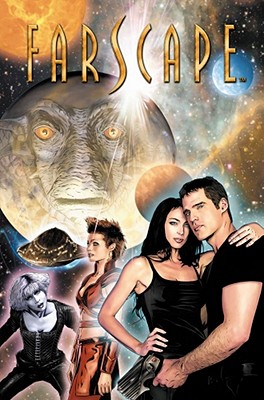 Red Sky at Morning (Paperback)
Boom Town, 9781608866380, 112pp.
Publication Date: September 20, 2011
* Individual store prices may vary.
Description
The acclaimed science fiction series Farscape continues here, from the show's creator, Rockne S. O'Bannon. FARSCAPE, TV's science fiction masterpiece, continues Pilot's homeworld is under attack The crew of Moya gets a close-up look at the world that birthed their trusted navigator. But Moya is not the only ship that has made the journey to join the fight. Aeryn gets a shocker when she sees who else has arrived. A don't-miss graphic novel written by the show creator Rockne S. O'Bannon.
About the Author
Rockne S. O'Bannon, the creator of FARSCAPE, is a television producer and writer. He is also the mind behind the science fiction movie ALIEN NATION, and television shows SEAQUEST DSV and THE TRIANGLE. He resides in California, USA. Keith R.A. DeCandido is an American sci-fi and fantasy writer. DeCandido is best known for his STAR TREK fiction, he has written tie-ins for other popular sci-fi and fantasy series as well, such as BUFFY THE VAMPIRE SLAYER, DOCTOR WHO, SUPERNATURAL, ANDROMEDA and FARSCAPE as well as comic books and videogames. He resides in New York City. Will Sliney lives in Ireland where he is known as a popular illustrator of Irish and British graphic novels. He made his US graphic novel debut with FARSCAPE VOL 2: STRANGE DETRACTORS.
or
Not Currently Available for Direct Purchase