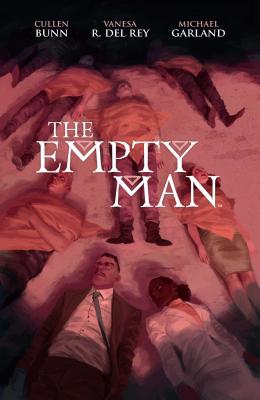 The Empty Man (Paperback)
BOOM! Studios, 9781608867202, 160pp.
Publication Date: October 13, 2015
* Individual store prices may vary.
Description
The Empty Man made me do it

It's been one year since the first reported case of the Empty Man disease, and no drug has been able to slow its progress. The cause is unknown, and the symptoms include fits of rage, hideous hallucinations, suicidal dementia, followed by death, or a near lifeless, "empty" state of catatonia. As cults rise nationwide, the FBI and CDC enter a joint investigation of the Empty Man, hoping to piece together clues to stop the cult and uncover a cure. THE EMPTY MAN is a dystopic version of the world we know, where a terrifying disease has taken on almost deific connotations.

Writer Cullen Bunn has skyrocketed to comics fame in a very short period of time, thanks to a variety of titles including his Supernatural Western epic THE SIXTH GUN, and tackling some of comics' most popular antiheroes such as MAGNETO and SINESTRO. Vanesa R. Del Rey's art has been met with rapturous acclaim, including a Russ Manning nomination for her work on HIT.
About the Author
Cullen grew up in rural North Carolina, but now lives in the St. Louis area with his wife Cindy and his son Jackson. His noir/horror comic (and first collaboration with Brian Hurtt), The Damned, was published in 2007 by Oni Press. The follow-up, The Damned: Prodigal Sons, was released in 2008. In addition to The Sixth Gun, his current projects include Crooked Hills, a middle reader horror prose series from Evileye Books; The Tooth, an original graphic novel from Oni Press; and various work for Marvel and DC. Somewhere along the way, Cullen founded Undaunted Press and edited the critically acclaimed small press horror magazine, Whispers from the Shattered Forum.

Vanesa R. Del Rey is an artist and Russ Manning Award for Most Promising Newcomer and Harvey Award nominee. She has worked on HIT for BOOM! Studios and Sinatoro with Grant Morrison for Black Mask Studios.
or
Not Currently Available for Direct Purchase