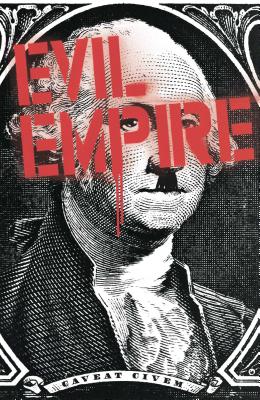 Evil Empire, Volume 2 (Paperback)
Boom! Studios, 9781608867332, 112pp.
Publication Date: February 9, 2016
* Individual store prices may vary.
Description
With the true face of the Evil Empire revealed, the entire world has been turned on its head. Those who never thought they'd find themselves on the opposing side of society now have to resort to conforming to evil or going into hiding. Reese is now the leader of the underground resistance, but with the lines between right and wrong so blurred, she'll have to watch her every move. The continuation of Max Bemis' (POLARITY) critically acclaimed political thriller, with art by Andrea Mutti (THE GIRL WITH THE DRAGON TATTOO) and a special fill-in issue featuring art by Joe Eisma (MORNING GLORIES).
About the Author
Max Bemis is the lead singer and primary lyricist of the band Say Anything. He is also co-singer alongside Chris Conley of the supergroup Two Tongues, which features members from Say Anything and Saves the Day. Other side music projects include Perma as well as Max Bemis and the Painful Splits. A life long comic fan, POLARITY is Bemis's debut as a comic creator.
or
Not Currently Available for Direct Purchase