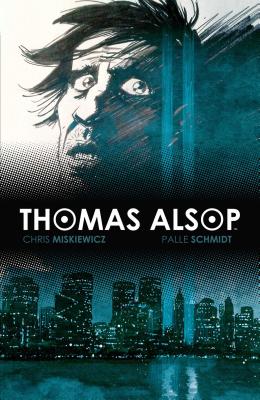 Thomas Alsop, Volume 2 (Paperback)
Boom! Studios, 9781608867424, 112pp.
Publication Date: October 25, 2016
* Individual store prices may vary.
Description
Good news, New York has a supernatural guardian. Bad news, it's Thomas Alsop. Thomas Alsop is the current "Hand of the Island," a title handed down from generation to generation. He guards Manhattan from evil, using his family's prowess for magic. Being a thoroughly modern warlock, he deals with something even more evil than demons... reality television Fans of John Constantine and Dr. Strange will love this new take on the magic-wielding hero who battles demons on the streets... and in his own mind. Thomas has money and fame, but also the burden of a being this generation's occult warrior. Can he survive the battles both within and without? Collects Thomas Alsop issues #5-#8.
About the Author
Chris is the writer of THOMAS ALSOP released by BOOM Studios in 2014. He is a member of the webcomics collective ACT-I-VATE where he writes the anthology series EVERYWHERE, and is a founding member of the multimedia site, Trip City. He is the writer/producer of the parody web series The Adventures of Shakespeare & Watson: Detectives of Mystery as well as Justice & Control: Cop City Blues. Palle Schmidt is a freelance illustrator, writer and comic book artist living in Copenhagen, Denmark, with his wife and two daughters.
or
Not Currently Available for Direct Purchase