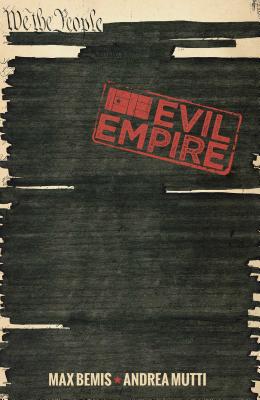 Evil Empire, Volume 3 (Paperback)
Boom! Studios, 9781608868131, 112pp.
Publication Date: August 2, 2016
* Individual store prices may vary.
Description
How could we actually end up in a jacked up dystopian future...starting from exactly where you are, right now? The country is torn apart in a debate over the meaning of right and wrong, and Reese Greenwood is not about to stand by as the American people support the rantings of a mad man. But how far will people go to take a stand for what they believe in? Told through the perspective of an underground rapper with a political bone to pick, Max Bemis' gripping story explores a scenario in which we watch modern society gradually evolve into an evil empire.
About the Author
Max Bemis is the lead singer and primary lyricist of the band Say Anything. He is also co-singer alongside Chris Conley of the supergroup Two Tongues, which features members from Say Anything and Saves the Day. Other side music projects include Perma as well as Max Bemis and the Painful Splits. A life long comic fan, POLARITY is Bemis's debut as a comic creator.
or
Not Currently Available for Direct Purchase