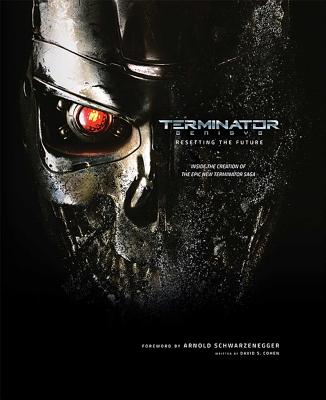 Terminator Genisys (Hardcover)
Resetting the Future
Insight Editions, 9781608875504, 160pp.
Publication Date: June 30, 2015
* Individual store prices may vary.
Description
Go behind the scenes of one of the most anticipated movies of 2015 with The Art and Making of Terminator Genisys. Capturing the complete creative journey behind the making of the film, the book will also look at the daunting challenges that the team faced in creating a new installment in one of the best-loved sci-fi sagas in cinema history. The Art and Making of Terminator Genisys will make extensive use of concept art and unit photography from the production, balancing an in-depth and satisfying narrative with a striking visual account of the making of the film. The Art and Making of Terminator Genisys will also feature interviews with key cast and crew members plus a wealth of inserts and removable items, such as script pages, pieces of concept art, notes from the set, and other pieces of ephemera that further enhance the reading experience.
About the Author
David S. Cohen has covered show business for 15 years, including more than a decade writing about visual effects for the entertainment bible, Variety. He is the longtime writer of Script Magazine's popular "From Script to Screen" series, and his previous book, Screen Plays, is a collection of those articles about the vicissitudes of Hollywood script development. He lives in Los Angeles.
or
Not Currently Available for Direct Purchase