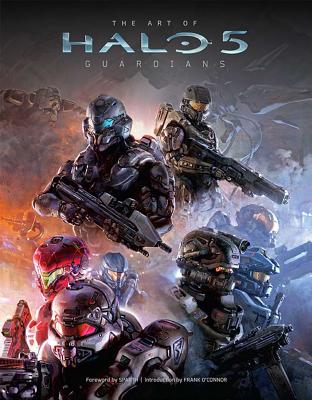 The Art of Halo 5 (Hardcover)
Guardians
Insight Editions, 9781608876495, 208pp.
Publication Date: October 27, 2015
* Individual store prices may vary.
Description
In Halo 5: Guardians, game developer 343 Industries continues to enthrall fans worldwide with the exploits of the legendary Spartan super soldier, the Master Chief, as well as new characters in the Halo® universe, including Agent Jameson Locke and others. This deluxe art book chronicles the creative and breathtaking art of the worlds, vehicles, and characters of Halo 5: Guardians, with exclusive details behind the creation of returning characters such as the Arbiter and the Master Chief himself. Complete with commentary from 343 Industries, The Art of Halo 5: Guardians is the ultimate exploration of the intricate creature design and groundbreaking gameplay that define the Halo experience. © 2015 Microsoft
About the Author
Insight Editions is a publisher focused on creating superlative illustrated books on photography, music, and popular culture. Lavishly produced and visually stimulating, every volume from Insight is dedicated to the skillful interplay of word and image. The books produced are unique works that combine the highest quality print production values with the time-honored traditions of publishing and rich subject matter. Elegant and informative, books from Insight showcase the best of art and photography in exquisite presentations of the bookmaker's craft. They are based in San Rafael, CA.