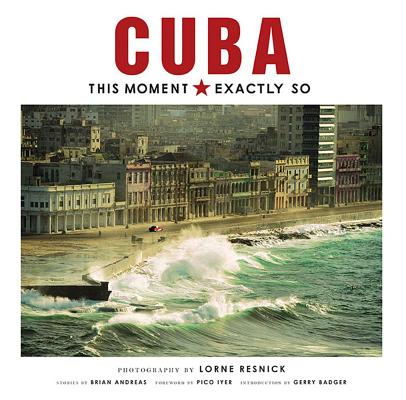 Cuba (Hardcover)
This Moment, Exactly So
Insight Editions, 9781608876747, 336pp.
Publication Date: November 24, 2015
Description
Award-winning photographer Lorne Resnick showcases the beauty and vibrancy of Cuba in stunning images captured over twenty years. Being in Cuba feels like falling in love with the person you know you were meant to be with. It's exhilarating and bewitching. During more than fifty trips to the island over the past twenty years, award-winning photographer Lorne Resnick has sought to capture the experience of being in Cuba; the result is a collection of moments filled with passion, desire and laughter. Those moments, exactly so. Featuring over 250 extraordinary color and black-and-white photos, Cuba: This Moment, Exactly So provides a stunning portrait of the vitality of Cuban culture, the beauty of the island and the enduring spirit of the Cuban people. Organized around thirty micro stories by Pulitzer Prize nominated author Brian Andreas, and featuring a foreword by celebrated travel writer and Cuba expert Christopher P. Baker and an introduction by author Pico Iyer, this deluxe coffee-table book provides an immersive experience that combines gorgeous visuals, poignant stories and lavish production values.
About the Author
Brian Andreas is the Pulitzer Prize-nominated author of 12 books and is known worldwide for his lyrical writing and bold use of color in both drawings and paintings. He lives in St. Paul, MN.
Advertisement