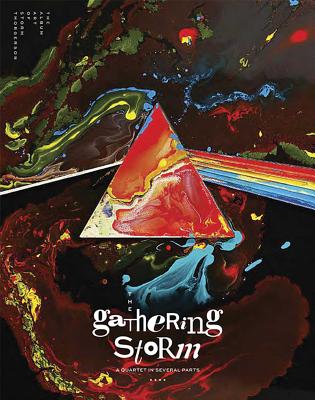 The Gathering Storm (Hardcover)
A Quartet in Several Parts
Insight Editions, 9781608876785, 272pp.
Publication Date: October 13, 2015
* Individual store prices may vary.
Description
Throughout his esteemed career, Storm Thorgerson revolutionized the art of the album cover. For nearly five decades, Thorgerson designed covers for some of the most famous rock-and-roll bands in the world, including Led Zeppelin, Pink Floyd, the Scorpions, Black Sabbath, Genesis, the Cranberries, Styx, and many more. His designs transitioned the art form into a new era, one that strayed from simple photos of the artist and focused instead on images that reflected the music. Using an extraordinary coupling of the exotic, the extravagant, and the improvised, Thorgerson conveyed a sense of magic and wonder in each of his distinctive album covers. The Gathering Storm: A Quartet in Several Parts exhibits over 100 of Thorgerson's many conceptual masterpieces--including his acclaimed covers for Pink Floyd's The Dark Side of the Moon and Wish You Were Here, Led Zepplin's Houses of the Holy and In Through the Out Door, and his more recent work for Muse's Absolution. Complete with Thorgenson's personal artwork, sketches, and commentary, this unique book is an unreplicable gem that will thrill fans of art, photography, and music alike.
About the Author
Born in England in 1944, Storm Thorgerson grew up with Pink Floyd's Syd Barrett, Roger Waters, and David Gilmore, a relationship that proved instrumental to his career as an album cover designer. Before launching his own StormStudios in 1990, Thorgerson designed hundreds of covers through the Hipgnosis design firm, creating some of the greatest and most recognizable album art of all time in the process. He died in 2013 at the age of sixy-nine.