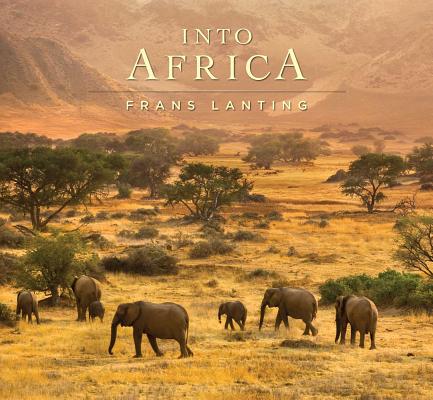 Into Africa (Hardcover)
Earth Aware Editions, 9781608878895, 224pp.
Publication Date: October 10, 2017
* Individual store prices may vary.
Description
Journey Into Africa through the lens of National Geographic photographer Frans Lanting, whose images have created an enduring vision of Africa's diverse landscapes and wildlife.

Experience the wonders of wild Africa as seen through the eyes of master photographer Frans Lanting, whose images have created an enduring vision of the continent's primeval natural heritage—and what is at stake in the twenty-first century.

Lanting's images feature some of the most celebrated landscapes on Earth, from the sweeping vistas of the Serengeti Plains and the water wilderness of the Okavango Delta to the enchanting deserts of Namibia, the bewildering jungles of the Congo, and the otherworldly island of Madagascar.

During many journeys over the past three decades, Lanting has documented Africa's iconic animals—elephants, rhinos, giraffes, lions, leopards, and cheetahs—as well as its endangered primates, including gorillas, chimpanzees, bonobos, and lemurs. His personal stories express the deep understanding and sense of mission that make his work stand out as a unique tribute to the continent's wildlife and wild places. This book is based on Frans Lanting's landmark exhibition, Into Africa, which was produced as a partnership with the Smithsonian's National Museum of Natural History and the National Geographic Society, with support from the World Wildlife Fund.
About the Author
Chris Eckstrom is a writer, editor, and videographer. She is the author of Forgotten Edens and a contributor to many books published by National Geographic. She earned a Lowell Thomas Award for Best Magazine Article on Foreign Travel for her National Geographic Traveler story, "The Last Real Africa." The editor of Lanting's books, she has also filmed and produced stories for the National Geographic Channel.