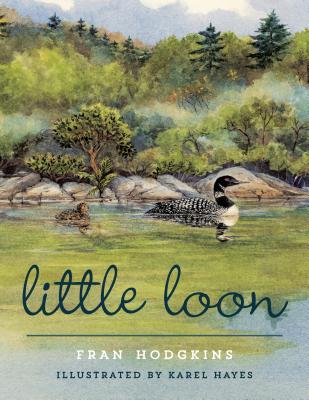 Little Loon (Hardcover)
Down East Books, 9781608933723, 32pp.
Publication Date: August 7, 2015
* Individual store prices may vary.
Description
Little Loon traces the birth and first summer of a loon chick on a New England lake, ending with the loon's migration for the winter. Readers follow along as the baby loon grows and discovers the world around her. Along the way, they'll learn that loons are so perfectly adapted to life in the water that it's very difficult for them to walk on land. They only come out of the water to lay eggs, so their nests are built are very close to shore and are very susceptible to flooding in heavy rains. Readers will also discover that the biggest threats to loons come from people--boats, pollution, and fishing tackle. Lavishly illustrated in full color, the book closes with a page of pertinent loon facts and ways for children to help protect this beloved waterfowl.
About the Author
Fran Hodgkins is the author of numerous children's books, including Andre the Famous Harbor Seal and How People Learned to Fly. She lives in Rockport, Maine. Karel Hayes is the best-selling illustrator of the "Visitors" series, which includes The Winter Visitors, The Summer Visitors, The Christmas Visitors, and the forthcoming The Autumn Visitors (Sept. 2015). She lives in Center Harbor, New Hampshire.